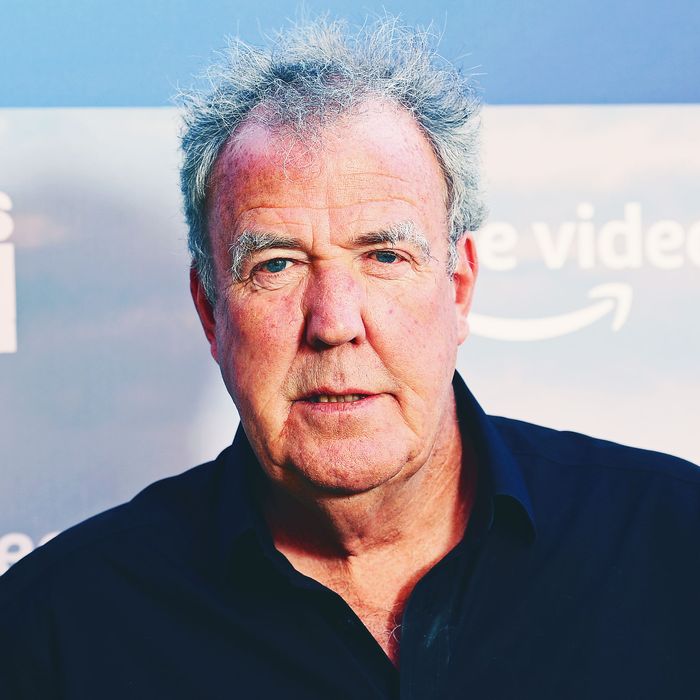 Photo: Jeff Spicer/Getty Images
The final episodes of the Netflix docuseries Harry & Meghan dropped in December, making it a busy month for Meghan Markle's tireless critics. While the usual suspects, like Piers Morgan and Angela Levin, shared their regular hateful thoughts about Meghan, Jeremy Clarkson took the cake for most inappropriate, cruel, and unnecessary commentary.
Clarkson, a British columnist for The Sun, wrote that he feels sorry for Prince Harry. "Meghan, though, is a different story," he wrote. "I hate her. Not like I hate Nicola Sturgeon or Rose West. I hate her on a cellular level."
It's worth noting that Sturgeon is Scotland's prime minister and West is a serial killer who collaborated with her husband in the torture and murder of at least nine young women in the 1970s and '80s. But apparently, comparing Meghan to a serial killer was not enough; Clarkson went on to share a truly deranged fantasy about harming her.
"At night, I'm unable to sleep as I lie there, grinding my teeth and dreaming of the day when she is made to parade naked through the streets of every town in Britain while the crowds chant, 'Shame!' and throw lumps of excrement at her."
The backlash to Clarkson's misogynistic comments was swift — including from his own daughter. Meanwhile, Clarkson's attendance at a lunch…