Meghan alleged in her interview that she and Prince Harry's son was denied the title of prince at birth due to her biracial heritage.
Despite this, Archie remains seventh in line to the throne — ahead of Prince Andrew, the Queen's second-eldest son.
Here's who is in the line of succession when Elizabeth II's time as the longest-reigning monarch in history comes to an end.
Charles, Prince of Wales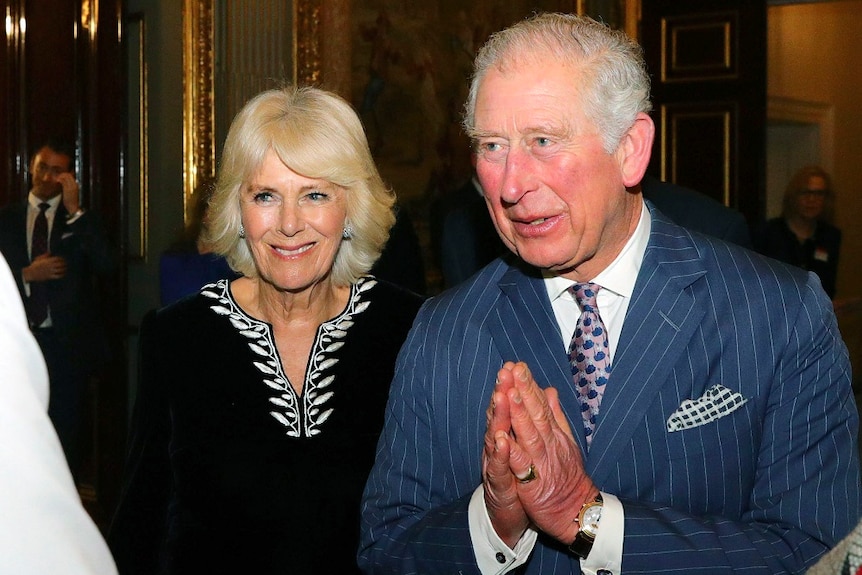 Queen Elizabeth II and Prince Philip's eldest son Charles, the Prince of Wales, is next in line to rule the Commonwealth, which includes Australia.
When he does, Prince Charles, who is currently 72-years-old, will be the oldest person to ever ascend to the British throne — the previous oldest ruler was William IV at age 64.
His wife, Camilla, currently goes by the title the Duchess of Cornwall.
When the pair married in 2005, Clarence House released a statement that she would have the title princess consort if Prince Charles becomes king.
William, Duke of Cambridge
The eldest son of Prince Charles and his first wife Princess Diana, Prince William is second in line to the throne.
His wife Catherine is currently the Duchess of Cambridge but will become queen consort and go by the title of Queen Catherine if William becomes king.
The couple's three children are ahead of Princess Diana's second son and Prince William's…