London's Tower Bridge illuminated for Queen Elizabeth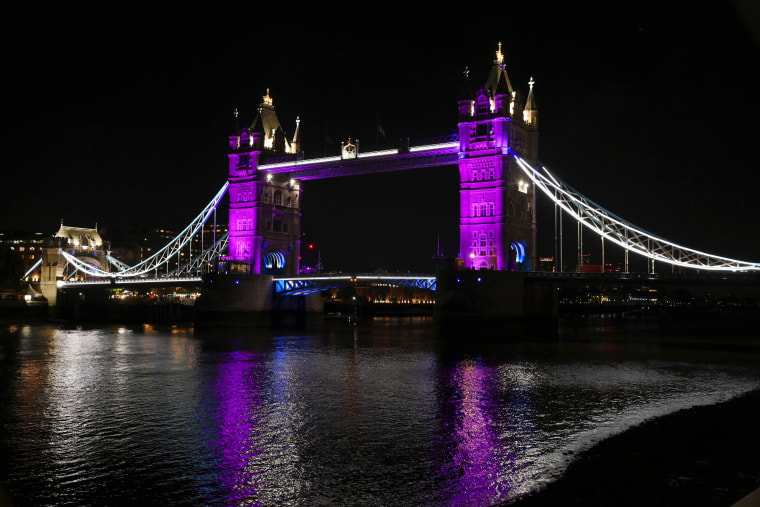 Saturday will be a day of mourning and of ascension
On Saturday, Queen Elizabeth II's body will be moved to Holyrood, her residence in Scotland's capital, Edinburgh, as the solemn occasion will give way to the rites of ascension for King Charles III.
Under long-held custom, the king will say an oath and give a speech in London. Not customary: For the first time, the formality known as the Accession Council will be televised.
The king will be hailed by a 41-gun salute at Hyde Park fired by the King's Troop Royal Horse Artillery, and by a 62-gun salute at the Tower of London by the Honourable Artillery Company. 
A Garter King of Arms, a heraldic position in the royal household since 1484, will proclaim Charles the new king from a balcony of St. James's Palace.
The royal band will then play the first verse of "God Save the King," and flags will be temporarily raised from half mast. At 73, King Charles III is the oldest person to assume the British throne.
The king was expected to arrive at Holyrood on Sunday.
Queen Elizabeth and the Americas: A complex relationship
Soccer legend Pelé reminisces about queen's visit to Brazil
Soccer legend Pelé on Friday paid tribute to to Queen Elizabeth II by recalling fond memories of her visit to Brazil in 1968.
He said she made a lasting impression…