Tania Leslau


Royal Style Watch: From Kate Middleton's fairytale mint dress to Meghan Markle's summery Bermuda shorts, keep scrolling to see the best dressed royal ladies from this week…

The Duchess of Cambridge, The Duchess of Sussex, Princess Beatrice and more fabulously dressed royals have provided excellent fashion inspiration for this week's Royal Style Watch. From Duchess Kate's magical mint dress custom made by the palace dressmaker to Princess Beatrice's floral Reformation number, these stylish royal ladies have delighted in both high end and high street ensembles.
Duchess Meghan appeared summer-ready in shorts while The Countess of Wessex sported an array of feminine outfits. The party started when Lady Amelia Windsor stepped out in a classic LBD while Crown Princess Victoria of Sweden opted for something a little more laid back.
From pastels to prints, keep scrolling to discover the best dressed royals from this week's events…
RELATED: Kate Middleton's showstopper black and white dress – 6 ways to get the look
The Duchess of Cambridge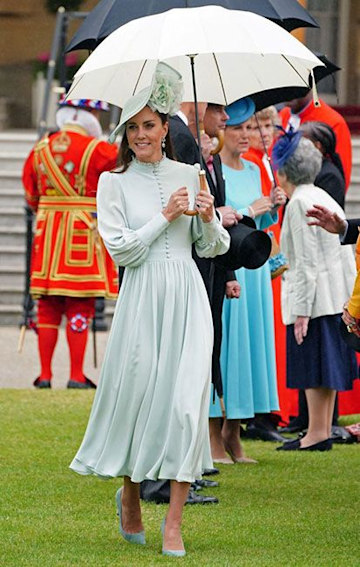 Duchess Kate donned a bespoke mint green dress to host a…