Gemma Strong


Meghan Markle talks pregnancies with Archie and Lilibet and her 'feminist' husband Prince Harry in rare personal interview

The Duchess of Sussex has given a candid new interview to Vogue in which she spoke about her two pregnancies and her husband, Prince Harry.
MORE: Prince Harry and Meghan Markle seen making surprise visit to Oprah Winfrey's home
Meghan sat down along with Gloria Steinem just two days after the Supreme Court overturned Roe v Wade to speak to Jessica Yellin about the seismic event.
WATCH: Meghan Markle kisses Prince Harry after his team win
And Meghan spoke very openly about her reaction.
READ: Meghan Markle's sense of humor revealed by Prince Harry's best friend's wife
MORE: 15 striking photos of royal history repeating itself
Asked what she would say to men who support reproductive rights, the mom-of-two replied: "Men need to be vocal in this moment and beyond because these are decisions that affect relationships, families, and communities at large.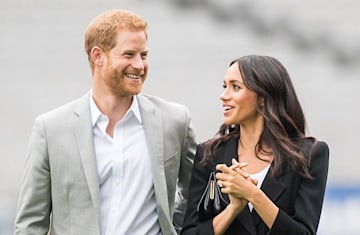 Meghan spoke about Harry's…
?xml>