Gemma Strong


Meghan Markle and Prince Harry's unexpected upcoming date in New York revealed

Meghan Markle and Prince Harry are set to make their first joint appearance together since the Queen's Jubilee celebrations.
MORE: Inside Meghan Markle's $225 per month fitness studio
The Sussexes – who kept a low profile during their time in the UK last month – are heading to New York from their home in Montecito for a very special occasion.
WATCH: What has Meghan Markle had done to her teeth?
It's not known if they will travel with their two children, son Archie, three, and one-year-old daughter Lilibet.
READ: Meghan Markle's 'debilitating' hidden illness she was hospitalised with
MORE: Meghan Markle reveals her favourite location for an ultra-luxury girls' trip
The spotlight will be solely on Prince Harry during next week's trip, however, as he delivers a speech to the United Nations.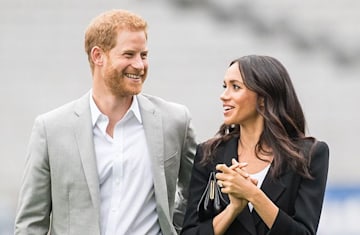 Prince Harry will deliver a speech at the UN General Assembly
Harry's keynote address will take place during the informal…
?xml>