Gemma Strong


Archie Harrison and Lilibet Diana – Prince Harry and Meghan Markle's children – have a very unique connection to royal family

Prince Harry and Meghan Markle's children might live many miles away but their connection to the British royal family remains strong.
MORE: Meghan Markle makes candid confession – and admits she struggles to cry
Archie, three, and Lilibet, one, reside with their parents in Montecito, California and have only visited the UK on a handful of occasions.
WATCH: Prince Harry makes very rare comment about son Archie
But now a remarkable coincidence between the monarchy and the two children has come to light.
READ: How many times did the Queen meet Prince Harry's children Archie and Lilibet?
MORE: The adorable way Archie and Lilibet name their parents, Prince Harry and Meghan Markle
It was revealed this week that Archie's grandfather, King Charles, will be coronated on 6 May – the same day as the little boy's fourth birthday.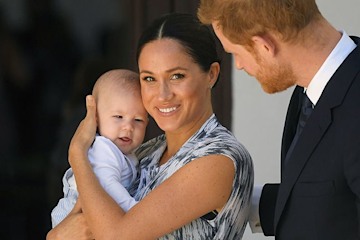 It is not yet known whether his son Prince Harry…
?xml>