In September 1997, two young and devastated boys walked behind their mother's coffin while the world watched.
Twenty-five years later, the princes took that same journey side by side as they marched towards Westminster Abbey to farewell their grandmother.
In the decades between the losses of the two most important women in their lives, a chasm has opened up between the brothers.
Prince William, resplendent in his military uniform, stood ready to begin his new life as the heir apparent.
And Prince Harry, dressed in a dark suit, will soon be back in California as he and his wife Meghan attempt to forge a life independent of the House of Windsor.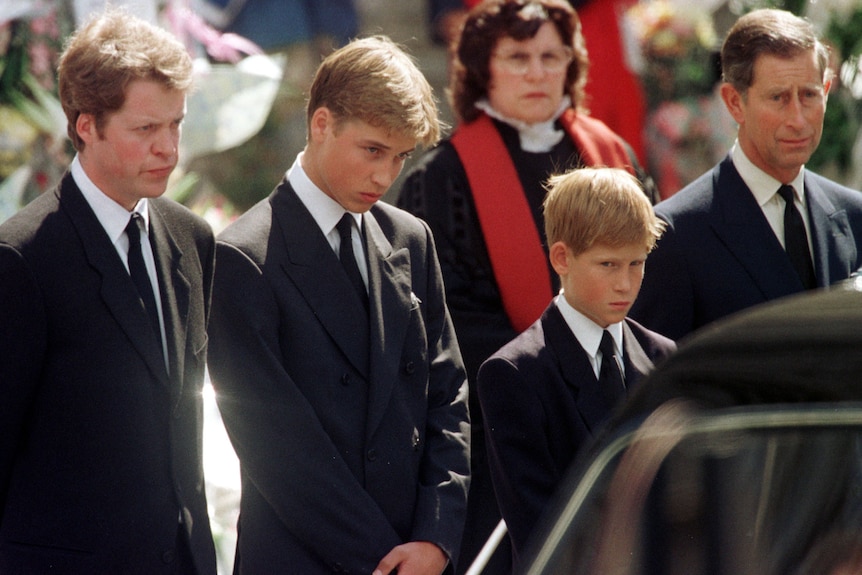 The young and charismatic couple, once considered central to the monarchy's future existence, broke away amid allegations of racism and bullying.
Harry and Meghan's exit — and their willingness to speak publicly about what triggered it — caused a deep rift between the brothers.
When they buried their grandfather, Prince Philip, almost 18 months ago, a palace aide saw to it that their cousin Peter Philips stood between them.
The public focus remained on the Duke of Edinburgh, and the press were denied a photo of the two stony-faced men in the same frame.
As the brothers were once again thrown together by loss, a different strategy was taken.
The carefully crafted displays of family unity
The 10-day…