There's no question that growing up in the public eye is a potentially scarring experience for any child. But for royal offspring at the pointy end of the succession line, it's a necessary evil that requires delicate and savvy management.
This week Prince George, Princess Charlotte and Prince Louis start a new school and to mark the day the Duke and Duchess of Cambridge released a set of photographs.
They are part of a gentleman's handshake the couple has forged with the British media that they hope will also be respected around the world.
Rather than put George, 9, Charlotte, 7, and Louis, 4, through the anguish of facing photographers on this formative day in their young lives, the couple issued the shots of the family attending a settling-in afternoon for new pupils at the school the day before the siblings' first day along with video footage.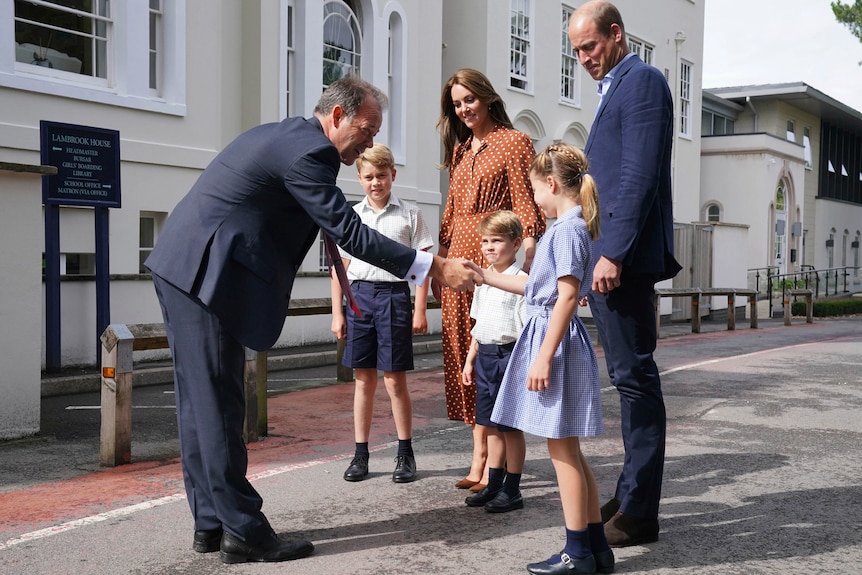 Media – and public — appetite sated, the royal children can now be left in peace. At least that's the plan.
To date the Duchess of Cambridge has been the architect of the photographic portfolio of their children's lives, releasing images (many taken herself) around birthdays and notable moments. And so far, the pact has held pretty firm.
The royal rota of official newspaper correspondents and photographers would never step out of line and sneak unauthorised shots; their quid pro quo relationship with the palace is too…