When the royals once affectionately known as the "Fab Four" emerged from the gates of Windsor Castle, a ripple of shock spread through the gathered crowd.
Prince William and his brother Harry, joined by their wives Kate and Meghan, came together to view the flowers and cards left for their late grandmother, the Queen.
Amid rumours of a huge rift between the couples, it was the first time they had all been pictured together in two and a half years.
But the photo opportunity almost didn't happen.
Royal reporters were initially told that just the newly minted Prince and Princess of Wales would be making an appearance.
Then suddenly the event was delayed by 45 minutes so that palace aides could arrange for Prince Harry and Meghan to join them.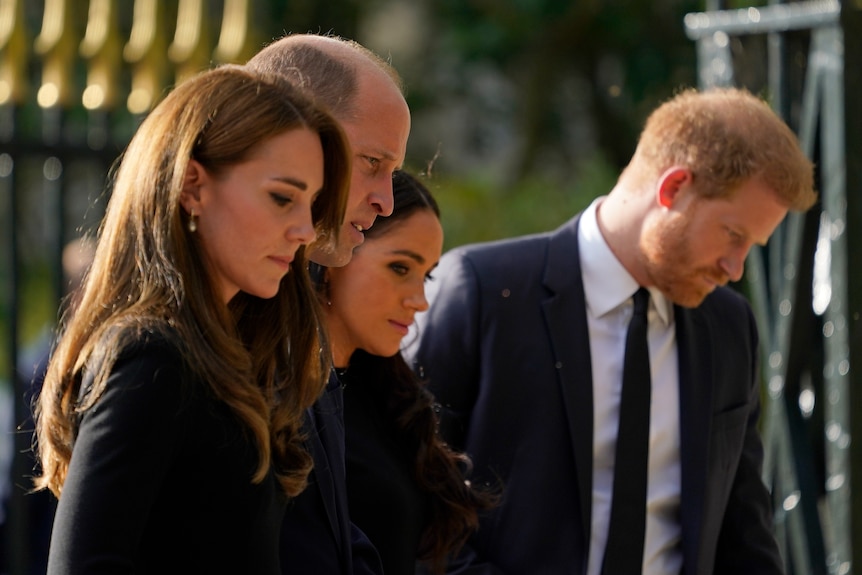 The invitation came from Prince William, a spokesperson confirmed, with reports suggesting he texted his brother asking that they make a joint appearance after the Queen's death.
It was a poignant moment for the pair and a powerful symbol of unity.
Twenty-five years ago, William and Harry were two small boys dressed in black suits, looking stunned and lost as they viewed the flowers left for their mother who was killed in a car accident.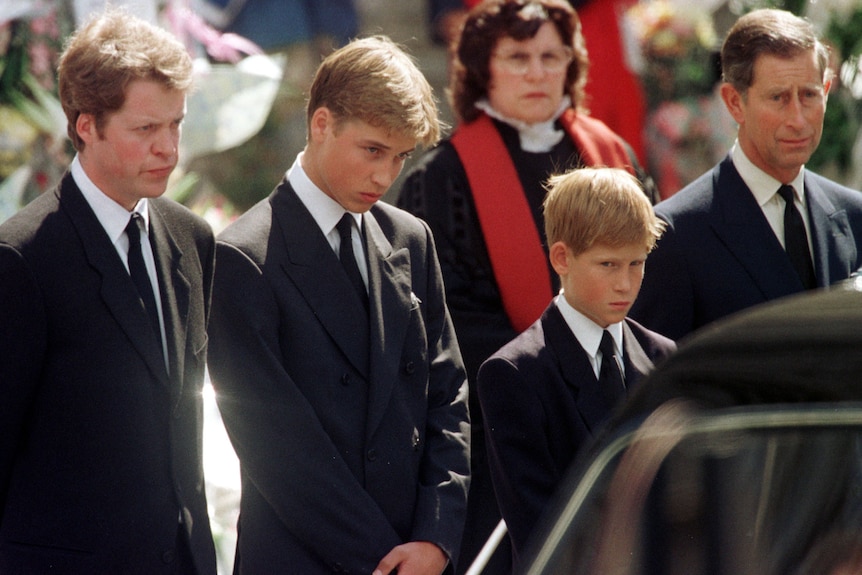 In the decades following…