As news broke of Queen Elizabeth II's passing, one word started trending on Twitter in India: "Kohinoor".
It is the name of the most expensive diamond in the world and has a long history with the royal family, having been worn on crowns by generations of queens.
Most recently it was just one of 2,800 stones set in the crown made for King Charles III's grandmother, the Queen Mother.
But there is some debate over whether the 105-carat oval-shaped diamond belongs to the House of Windsor.
The precious diamond has been fought over for centuries, so much so that British royal legend says the diamond will bring bad luck to any man who wears it.
Indians believe it came from the south of their country, in what is now modern-day Andhra Pradesh.
Now, with the passing of Queen Elizabeth II, many in the country are ramping up the campaign for the $591 million jewel to be sent back to them.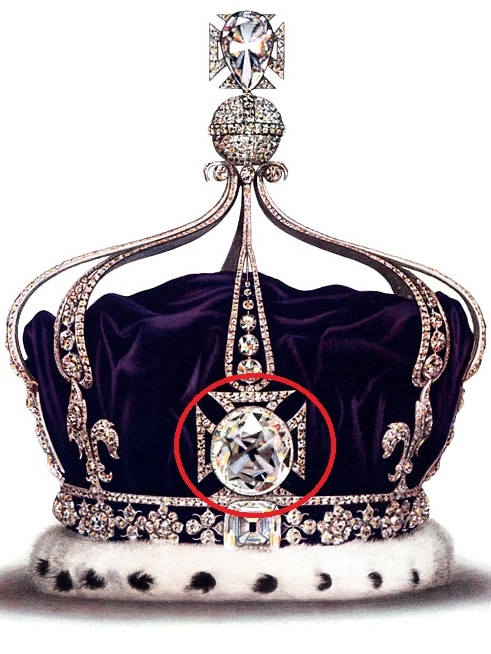 "On behalf of Indians, we want our Kohinoor back," one Indian Twitter user posted just eight minutes after the official announcement the Queen had died.
As Indian YouTubers, Bollywood stars, the business community, filmmakers, and academics join the online push, it has brought back memories of how the diamond was acquired.
The complicated history of the jewel in the crown
The earliest record of the diamond is believed to date somewhere between the 12th and 14th centuries.