King Charles to host world leaders ahead of queen's funeral
LONDON — Presidents, prime ministers and monarchs from around the world will travel to London over the weekend to pay their respects to Queen Elizabeth and attend a reception at Buckingham Palace to be hosted by King Charles the day before her funeral.
U.S. President Joe Biden and French President Emmanuel Macron are among the highest-profile guests from overseas who have confirmed they will be attending. 
Heads of state and other senior foreign dignitaries will be asked to gather at the Royal Hospital, a retirement and nursing home for veteran soldiers in west London, and are expected to travel in groups to Westminster Abbey, a senior Buckingham Palace official said.
Foreign dignitaries who do come to Britain will also be invited to visit the Queen's Lying in State inside Parliament's Westminster Hall ahead of the funeral.
Immediately after the funeral Monday, Britain's foreign minister, James Cleverly, will host a reception for guests at nearby Church House as members of the royal family head to Windsor for the queen's burial.
Mourners wait for hours in the dark to bid farewell to queen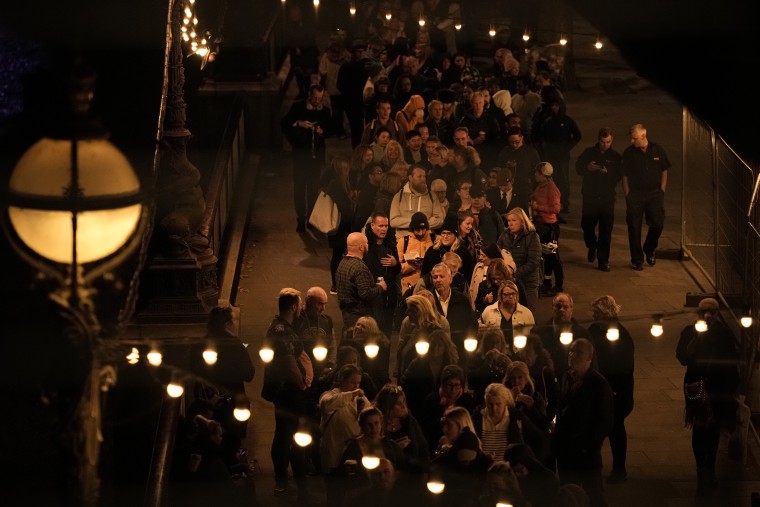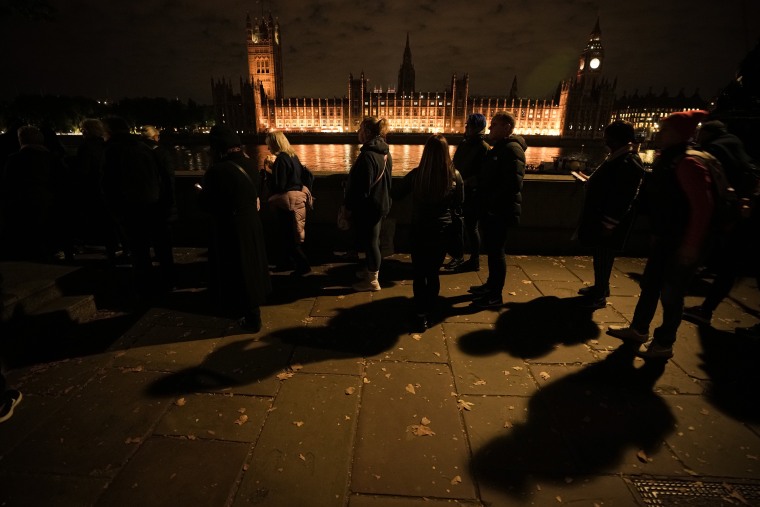 Heathrow alters flight schedule to keep skies quiet on day of funeral
LONDON —…