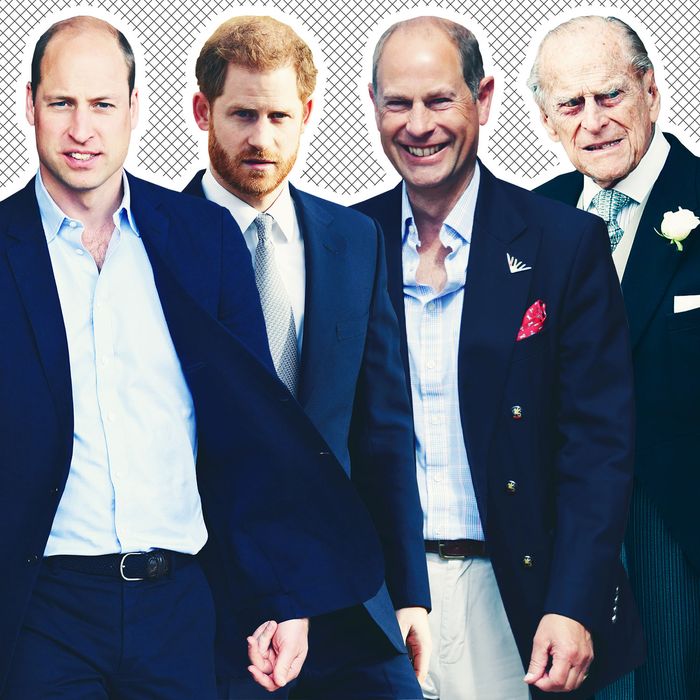 ???
Photo-Illustration: The Cut; Photos: Getty Images
Poor Prince William, doomed never to escape rumors of that business with the Marchioness of Cholmondeley nor of his alleged inability to type, though it is the former that concerns us today. "Prince William affair" was trending on Twitter yesterday in conjunction with a much more eye-catching hashtag that suggested Britain's future king has already been crowned the "prince of pegging." I know what you are thinking: When did the queen hand out that special favor?? But actually, the British public bestowed this title.
Before we go too far down this road, though, I should note that William's purported love of pegging — which is to say, having a cis woman (probably, based on the forthcoming context clues) penetrate him anally with a strap-on — derives from pure speculation. Nothing here comes remotely close to being confirmed. Naturally, the Cambridges have not commented on nor acknowledged the hashtags, and again, I must emphasize that it's not clear William even knows how to use a computer. At the very least, though, I can tell you how we got here. Maybe you would like to know.
In short because celebrity-gossip-slash-PR-account DeuxMoi ran a rare royal blind item this week. Like all the other blinds on DeuxMoi, it is unverified and quite possibly…