King Charles to be formally proclaimed King on Saturday
With the death of his mother, Queen Elizabeth, on Thursday, Charles automatically became the new British monarch. On Saturday, his new role will be officiated with a ceremony at St. James's Palace in London.
According to New York Times, the televised ceremony will begin at 10 a.m London time.
Saturday's event is known as Accession Day and is not a coronation. A coronation event, which is much more celebratory, will likely come months after the queen's death.
As princess, Elizabeth served during World War II
Vice President Kamala Harris visits British Embassy to pay respects
Vice President Kamala Harris stopped by the British Embassy in Washington D.C. on Friday, Sept. 8, to pay her respects after the death of Queen Elizabeth II.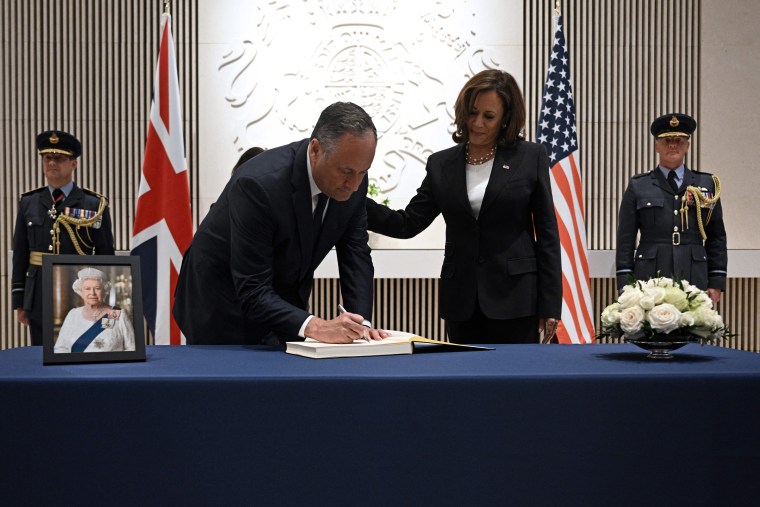 Harris brought a bouquet of flowers to the embassy. She and second gentleman Doug Emhoff signed the book of condolences.
Harris and Emhoff previously issued a statement about the death of the late monarch. On Thursday, they lauded the queen's "incredible life of service" and noted her "profound impact on countless lives and historic events."
"We send our condolences to the Royal Family and join the people of the United Kingdom and all those around the world who mourn her loss," the statement, shared to social media, said.