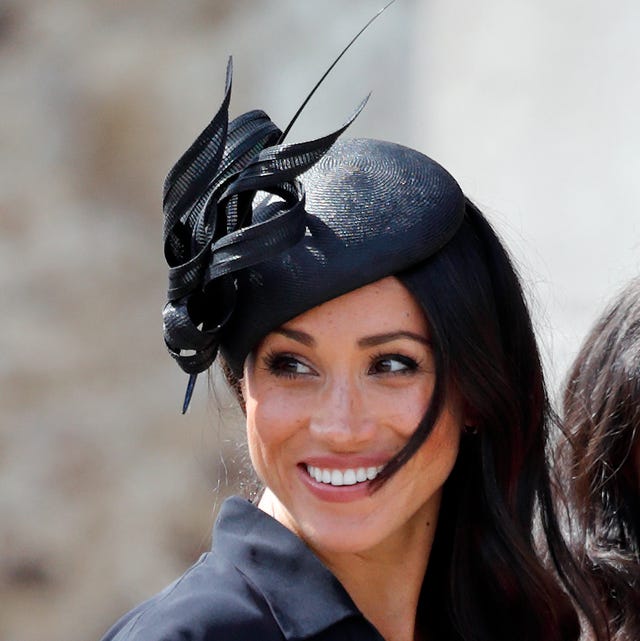 Max Mumby/IndigoGetty Images
Prince Harry and Meghan Markle touched down in the UK this week, their two children in tow, to celebrate Queen Elizabeth II's Platinum Jubilee.
On the roster of events that the pair will attend this weekend, the most public facing of them is the Trooping The Colour, a display of military pageantry including a royal carriage procession, for which the Royal Family takes a position on the Buckingham Palace balcony for the RAF flypast.
The Duke and Duchess of Cambridge – Kate Middleton and Prince William – plus their three children Prince George, Princess Charlotte, and Prince Louis, were photographed smiling and partaking in the carriage procession through the forecourt outside the palace, before taking up their public positions on the balcony, where they little Louis stole the show with an array of amusing facial expressions.
The Duke and Duchess of Sussex – Prince Harry and Meghan Markle – were, however, missing from the balcony position that they have taken up in previous years. This week, the Royal Family announced that Meghan and Harry would be at the Major General's Office to watch the parade. After some 'careful consideration,' it was reported that the Queen had decided that only working royals were to join her on the balcony.
But though no balcony shots were captured, a few photos of Meghan inside the building have surfaced.
In the photos, Meghan…