Meghan Markle and Archie | Lilibet | Meghan Markle and Prince Harry | Source: Twitter.com/misanharriman | Getty Images
Archie and Lilibet became eligible for the HRH styling and titles of prince and princess following King Charles III's accession to the throne.

The King reportedly "has not decided" if Archie and Lilibet can use new titles.

Meghan Markle and Prince Harry were reportedly left furious about the results of the discussion about Archie and Lilibet's titles.
The Sussex kids, Archie, and Lilibet's future in the monarchy still seems bleak. It remains unclear whether the young royals would be given their rightful titles of Prince and Princess as their parents insist they are.
Archie Harrison and Lilibet "Lili" Diana automatically became entitled to be addressed as HRH with Prince and Princess titles after their grandfather, King Charles III, became the new monarch, one royal commentator told Express.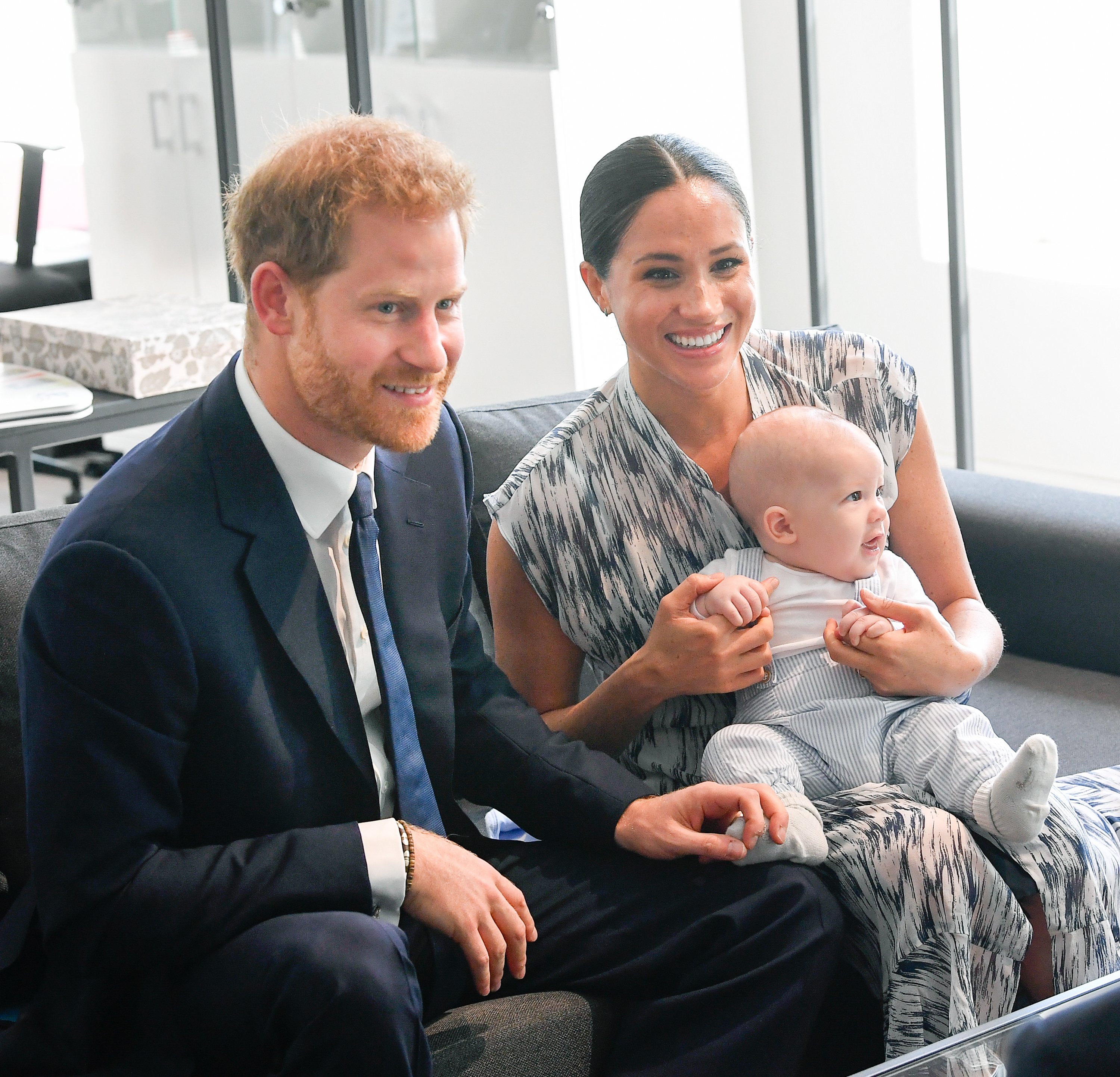 Prince Harry, Meghan Markle and their baby son Archie Mountbatten-Windsor during their royal tour of South Africa on September 25, 2019 in Cape Town, South Africa | Source: Getty Images
Seeing that Prince Harry and Meghan Markle uprooted their lives to the US, royal expert Jonathan Sacerdoti believes it would be senseless for their brood to be known as Prince and Princess.
He explained that he would not expect the duo to be addressed as HRH, not because of the ongoing rift between their parents and the Royal Family but because he does not believe that it would be…