OPINION — She's damned if she does and damned if she doesn't.
Since first becoming a household name as Prince Harry's girlfriend in late 2016, Meghan Markle, the Duchess of Sussex, has been subject to an endless stream of vitriolic, unfathomable hate.
The coverage of Meghan, namely from UK tabloids who have ferociously torn apart every aspect of her life, has felt cruel and at times deeply misogynistic and racist.
And the attractive, successful and philanthropic actress' only crime? Daring to fall in love with a prince.
READ MORE: The most interesting revelations from new book about the British royal family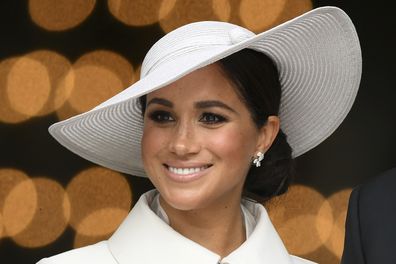 Now, the 41-year-old former royal must have known paparazzi tails and garbage headlines would be part of the "territory" of becoming betrothed to the son of a [now] King.
What Meghan couldn't have predicted, however, was how much she'd be blindly hated.
When she first arrived on the scene, tabloids blasted Meghan for being a fan of avocados, for doing yoga, for partaking in sex scenes as an actress, for having a career at all, for having a Black mother, for being divorced, for having divorced parents, for having a lifestyle blog. The baffling list goes on.
The poor woman couldn't eat a vegetable or put her hands in her pockets without being crucified in the press
At first, Meghan may have found the media frenzy mildly funny.
But then it became clear as day that there was…