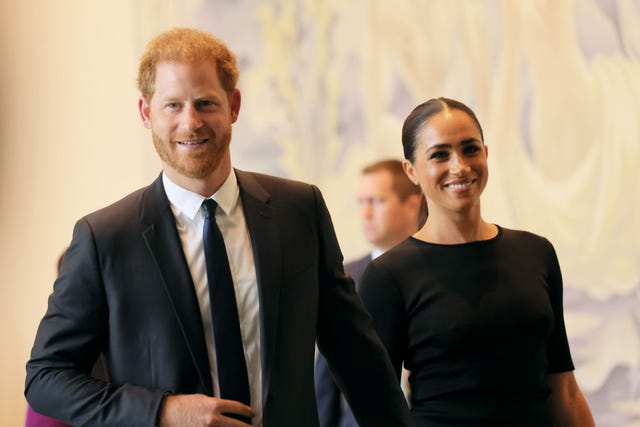 Michael M. SantiagoGetty Images
The Duchess of Sussex was looking typically elegant for an outing in New York this afternoon.
Meghan, alongside her husband Prince Harry, arrived at the United Nations Headquarters in Manhattan, wearing an event-appropriate low-key look.
Embracing the timeless impact of wardrobe basics, she opted for head-to-toe black, accessorising a sleek Givenchy pencil skirt and top with matching heels and a black Mulberry bag – a polished and professional look that wouldn't have looked out of place in her former Suits wardrobe. Her beauty look also meant business; she wore her hair in a sleek, slicked-back low ponytail and kept her make-up neutral.
The duchess wore the same pencil skirt and top combo in green back in 2018, for a visit to Dublin.
Meghan's fashion choices are emulated by many, with pieces she wears often selling out in minutes. In her everyday wardrobe, she tends to favour clean lines and simple separates rather than anything overly fussy – pieces that don't date and can be worn multiple times, and easily dressed up or down. It's a good example for anyone seeking to shop in a more eco-conscious way; choosing…