Kate Middleton forewent her usual signature princess hairstyle at a recent evening reception hosted in Belize, choosing instead a slicked back style favored by Meghan Markle.
Prince William and Kate are currently undertaking a week-long tour of the Caribbean to mark Queen Elizabeth II's platinum jubilee and the duchess' looks have been as closely analyzed as ever.
Planned tour stops include visits to Belize, Jamaica and the Bahamas, and will conclude on March 27.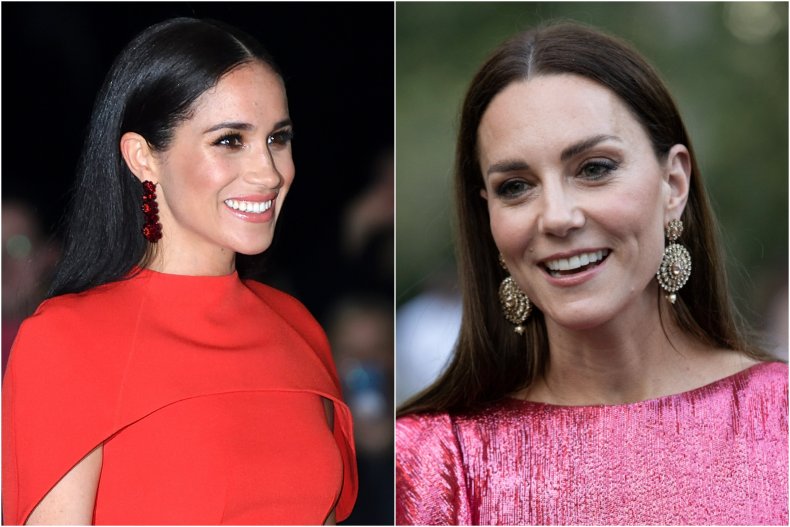 To an evening reception on Monday hosted by the Governor General of Belize, Kate wore a sparkling pink dress by the brand The Vampire's Wife. With this glittering look the duchess opted for a hairstyle which is not her usual choice.
Since her engagement in 2010, Kate's lustrous locks have been dubbed by the press as a perfect example of "princess hair." This was prompted by her taste for wearing her long hair loose about her shoulders which was unusual for royal women. Before her, most royals have either worn their hair up like Princess Anne, or had their hair styled short like the queen or Princess Diana who favored an even shorter cut.
Kate wore her hair on Monday straightened with a…