Meghan Markle's half-sister is suing her for libel and their father, Thomas Markle, says he is willing to testify—but the duchess may seek to get the case thrown out.
Meghan and Prince Harry have between them launched eight lawsuits since September 2019, but Samantha Markle's is the first where the Duchess of Sussex is herself being sued.
The complaint revolves in part around the Oprah Winfrey interview in March 2021, but some of the most damaging allegations described relate to a briefing Meghan gave her communications secretary in 2018.
Jason Knauf was preparing to meet Omid Scobie and Carolyn Durand as part of the preparation of their biography, Finding Freedom.
Meghan sent him background information, which included a statement that her half-sister had three children by three different fathers and lost custody of all of them—allegations Samantha Markle says are false.
Michael Kump, Meghan's attorney, said in a statement released to Newsweek: "This baseless and absurd lawsuit is just a continuation of a pattern of disturbing behavior. We will give it the minimum attention necessary, which is all it deserves."
Here's how Kump could try to get the case thrown out.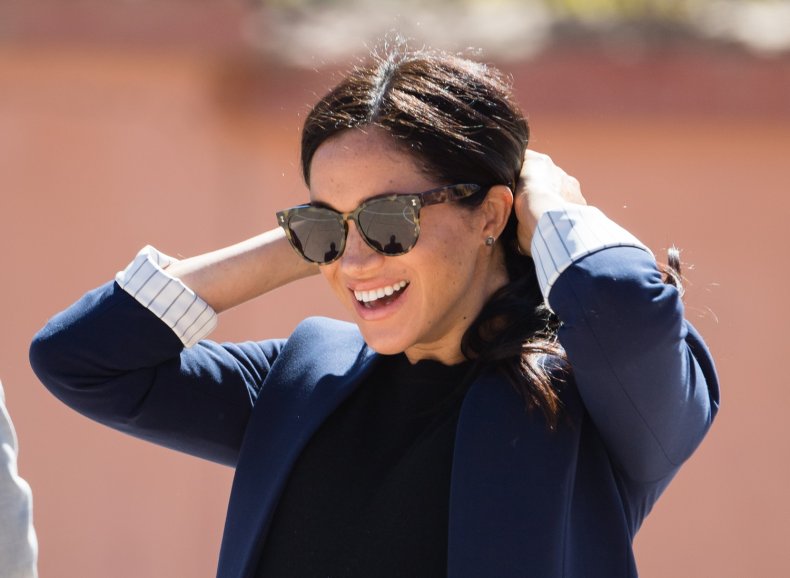 Freedom of Speech
Amber Melville-Brown, of international law firm Withers, told Newsweek…