The Duchess of Cornwall has been made royal patron of the National Theatre by the Queen, taking over from Meghan who was withdrawn from the role when she and Prince Harry stepped down as senior royals.
The new role for Camilla marks another sign of the Queen's faith in the Duchess of Cornwall, after she revealed her wish to endorse her as the future Queen Consort in her Platinum Jubilee message last month.
The National Theatre patronage was one of two royal patronages the Queen handed to Meghan in 2019.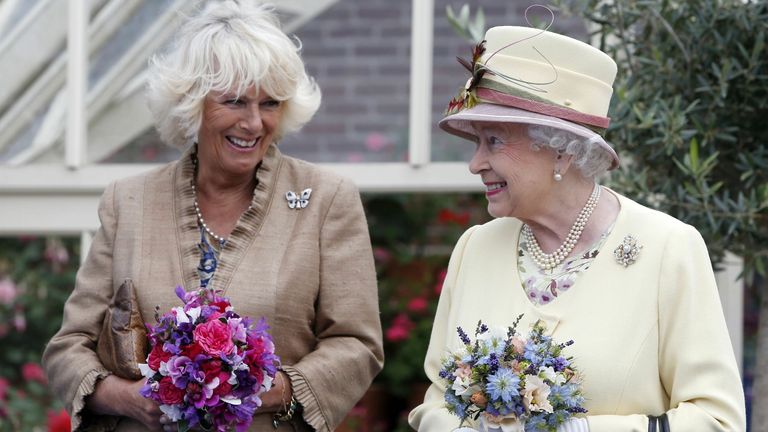 In 2021, following a review the year after the Sussexes stepped down as senior working royals, Meghan's National Theatre patronage was taken away.
Read more: Camilla seizes the moment to get her message heard
A 'privilege' for the theatre
The National Theatre said it was delighted Camilla, who is a long-standing supporter of the arts, was taking on the role and described her as a devoted fan of theatre.
Director and joint chief executive of the National Theatre, Rufus Norris, said: "It is a privilege to welcome the Duchess of Cornwall as the National Theatre's Royal Patron.
"The duchess shares our belief that theatre enriches our lives in so many ways and that everyone should have access to the arts and creativity no matter where they are in the world."