The Duchess of Sussex is being sued by her half-sister Samantha Markle over what she claims are "false and malicious lies" about her fairy tale "rags-to-royalty" story.
In her defamation case against the duchess, Markle is seeking $75,000 ($101,000 AUD) in damages over Prince Harry and Meghan's interview with Oprah Winfrey and the book Finding Freedom.
Markle alleges the contents of both subjected her to "humiliation, shame and hatred on a worldwide scale".
READ MORE: 'Meghan v Camilla: The royal feud causing chaos behind palace walls'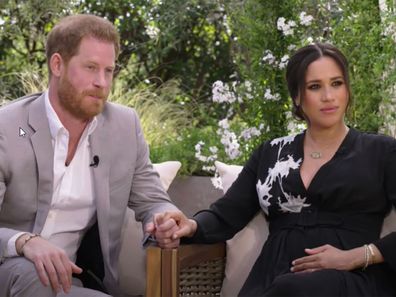 Court papers were lodged in Florida on Friday and in them Markle accused the duchess of concocting a "false narrative and fairytale life story", as well as orchestrating a "campaign to defame and destroy her sister's and her father's reputation and credibility in order to preserve and promote the false 'rags-to-royalty' narrative", The Telegraph UK reports.
Meghan, she claimed, "used the powerful resources of the royal family's public relations operation to disseminate and spread lies worldwide".
Lawyers representing the Duchess of Sussex have called the lawsuit "baseless and absurd", and a "continuation of a pattern of disturbing behaviour".
"We will give it the minimum attention necessary, which is all it deserves," Michael Kump, from the Kinsella Weitzman Iser Kump Holley law firm, added.