NEWYou can now listen to Fox News articles!
Prince Harry's attorneys told a court hearing on Friday that the British royal is unwilling to bring his two children to his homeland because he doesn't believe it's safe.
The Duke of Sussex has launched a legal challenge to the UK government's refusal to let him pay for police protection when he comes to Britain.
According to the 37-year-old's legal team, Harry wants to bring his son Archie, who is almost three, as well as his 8-month-old daughter Lilibet to visit his home country from the United States. However, the British royal thinks it would be too risky without police protection.
Harry, who lives in Santa Barbara, California with his wife Meghan Markle and their children, didn't attend the preliminary hearing. The court considered requests by both sides in the case for parts of some legal documents to be kept private.
PRINCE HARRY REQUESTS TO FUND OWN POLICE SECURITY IN THE UNITED KINGDOM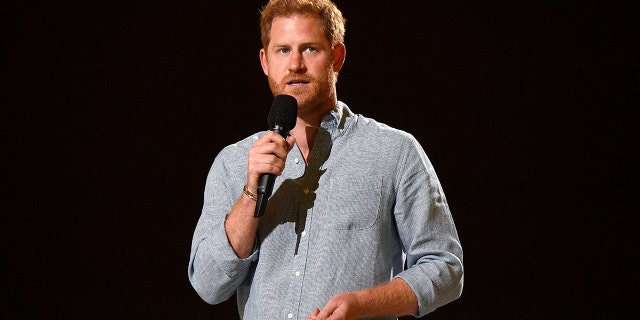 It's noted that senior members of the British royal family are given taxpayer-funded police protection. However, Harry lost that opportunity when he and his wife, 40, stepped down as working royals and moved to the United States in 2020.
Harry insisted that he wants to personally pay for the protection. He flagged that his private security team in America doesn't have adequate jurisdiction…