Meghan Markle may be best known as the actress-turned-Duchess, but well before she gained her royal status, she has proudly worn another title: Foodie.
The former Suits star has openly shared her love of food, cooking, and wellness. From 2014 to 2017, she ran her own widely-followed lifestyle blog The Tig—a nickname for her favorite red wine, Tignanello. The blog, which was described as a "hub for the discerning palate—those with a hunger for food, travel, fashion & beauty," featured posts on topics ranging from Meghan's favorite recipes and interviews with chefs to stories about meditation and body positivity.
While rumors have been swirling about the Duchess of Sussex reviving her now-defunct blog after her lawyers trademarked the website's name in July, nothing has been confirmed yet. Regardless, it's fair to say that healthy eating is still top of mind for the self-proclaimed foodie, who also holds the second-most-Googled diet out of all the royal family members, according to exercise and nutrition experts at Barbend. Read on to discover what a typical day of meals might look like for Meghan Markle. And next, don't miss 16 Celebs Share How They Make Their Oatmeal.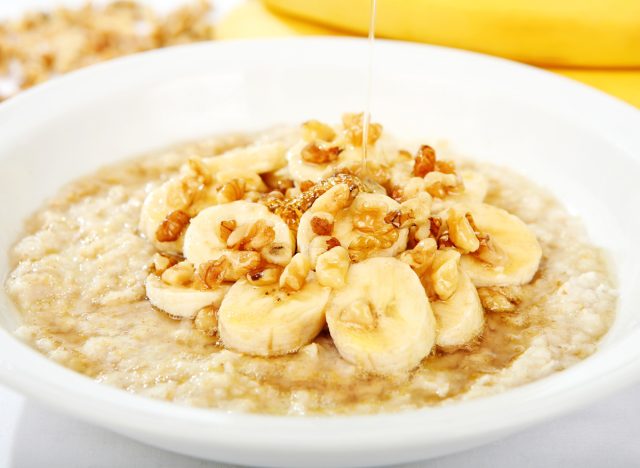 During her acting career, Meghan shared that she would kickstart her day with hot lemon water—a popular drink that's been said to promote healthy skin due to the vitamin C found in lemons. While the best temperature to drink lemon water has been a topic…