Meghan, the Duchess of Sussex, has revealed how she and Prince Harry are "happy" living in California, during a television interview with Ellen DeGeneres.
The duchess, 40, sat down with the US chat show host eight months after she and the Duke of Sussex gave a bombshell interview to Oprah Winfrey, leaving the Royal Family in turmoil.
The couple, who relocated to the US after announcing they were stepping back as senior royals, have until now been incredibly private about their children, Archie and Lilibet.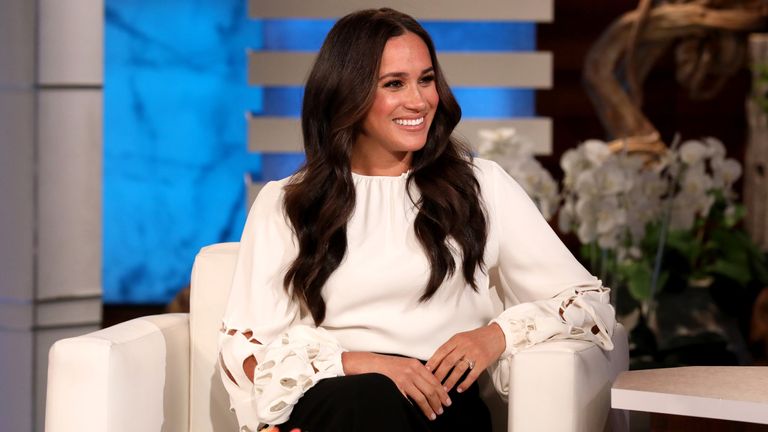 They are yet to share a photo of their daughter, now five months, who was named with a nod to the Queen's nickname.
But Meghan shared some touching details about family life with DeGeneres, affectionately dubbed "Auntie Ellen".
Here's what we know so far: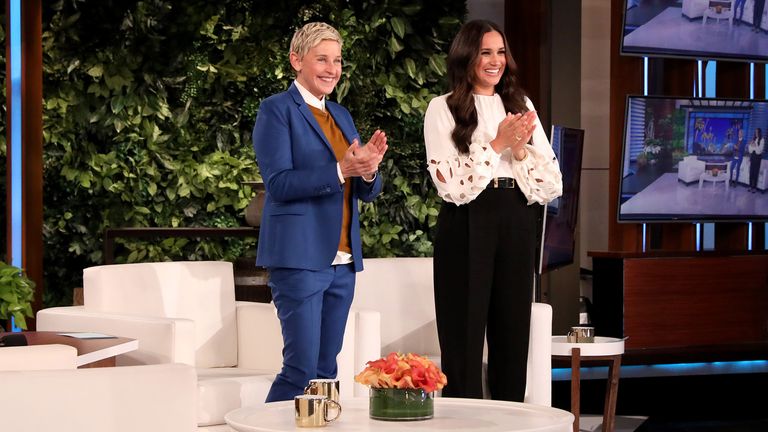 Up for a laugh
Meghan joined in with a prank after DeGeneres told her to carry out embarrassing tasks in front of unsuspecting market stall vendors.
The Duchess used a hidden ear piece to take instructions from the chat host while she nibbled a tortilla crisp like a chipmunk and sung made-up song "I'm a kitten, meow, meow, meow" while wearing leopard-print cat ears.