Prince Harry and Prince William's reunion at Prince Philip's funeral was a step in the right direction.
While the brothers walked separately in the funeral procession on Saturday, the two were spotted chatting as they exited the service.
"I think it's a good start and it was lovely to see but this whole argument runs so deep, I don't think there is any quick fix," a family friend told People magazine on Thursday.
"Knowing family, it can mend a bit and then can slip back a bit," added another royal insider to the outlet.
PRINCE HARRY RETURNS TO CALIFORNIA AFTER ATTENDING PRINCE PHILIP'S FUNERAL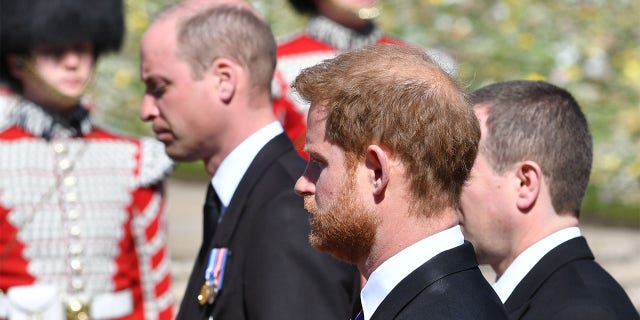 The funeral marked the first time that Harry, 36, and William, 38, had been together in more than a year. Harry stood down from royal duties…