Queen Elizabeth II, who is 95, will be celebrating her Platinum Jubilee next year without her favorite afternoon martini, according to a recent Vanity Fair report.
"The Queen has been told [by her doctors] to give up her evening drink which is usually a martini," a family friend of the royal family told Vanity Fair. "It's not really a big deal for her, she is not a big drinker but it seems a trifle unfair that at this stage in her life she's having to give up one of very few pleasures."
Because of the natural changes the body goes through as we age and the slower way we metabolize alcohol as we get older, drinking can have serious health consequences in older adults, according to multiple reports.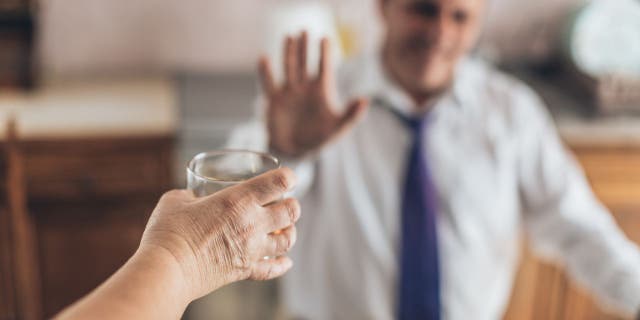 JEFF BEZOS BACKS ANTI-AGING STARTUP: REPORT
Adults 65 and older are expected to surpass the number of children by 2034 for the first time in U.S. history, according to a recent Harvard Health report. It noted an upward trend of alcohol use among older adults in recent years, with nearly half of those over the age of 65 reported consuming alcohol in 2019, according to the national council on aging.
The 2021 University of Michigan National Poll on Healthy Aging noted nearly two of every three adults between the ages of 50-80 reported drinking alcohol in the past year, with approximately one in four in this group reported drinking six or more drinks on at least one occasion.
Dr. Anne Fernandez, assistant professor in the department of psychiatry at the University of Michigan, who…