Snoop Dogg has friends in high places.
The American rapper revealed that he is pals with Prince William and Prince Harry after he learned the royals were fans.
"Harry and William are my boys," the 49-year-old recently told U.K.'s Mirror. "As soon as I knew they were fans I reached out to them and we've been cool ever since. I look out for them and they can reach out to me whenever they want – they know that."
The hip-hop icon lives near Harry, 37, who resides in the coastal city of Montecito, Calif. with his wife Meghan Markle and their two children.
PRINCE HARRY, MEGHAN MARKLE CHOW DOWN ON COMFORT FOOD IN HARLEM, DONATE $25K TO COVID-19 RELIEF FUND
Snoop, whose real name is Calvin Cordozar Broadus Jr., told the outlet he admires the Duke of Sussex, in particular.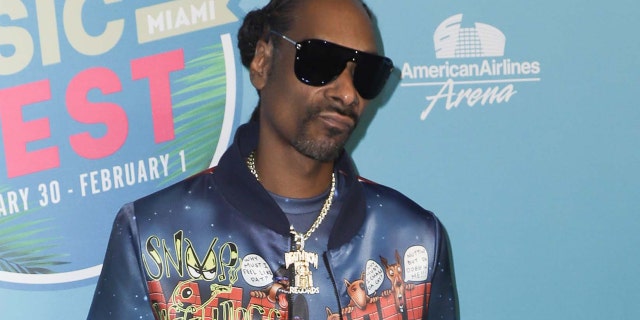 "I said Prince Harry had big balls when he didn't invite Trump to his wedding," he shared. "And now, for real, I say he's got an even bigger set of balls. Him and Meghan are living their lives like they want and that can't be an easy thing with the whole world judging them."
"They got to live life their way – they get a lot of respect from me for that," Snoop added.
The star even opened his doors to the duke and duchess for a very special occasion.
CLICK HERE TO SIGN UP FOR THE ENTERTAINMENT NEWSLETTER
"If they want to come over for Thanksgiving…