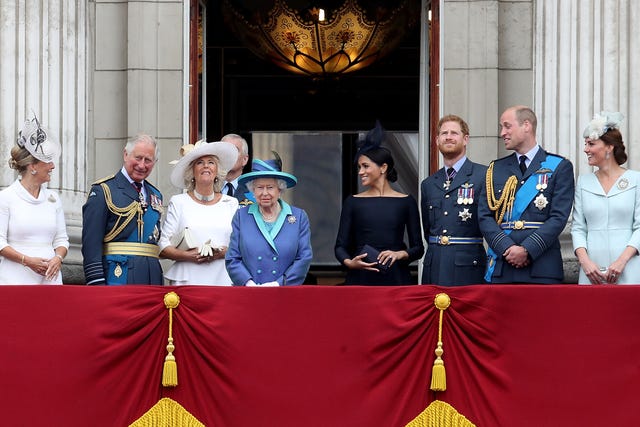 Chris JacksonGetty Images
In 2007, Tina Brown, the famed magazine editor, published her book, The Diana Chronicles, a biography of Princess Diana which would go on to become a bestseller. Now, she's returning with a new story that picks up where the last one left off. The Palace Papers: Inside the House of Windsor—the Truth and the Turmoil, set for publication on April 12, 2022, follows the British royals in the aftermath of Diana's tragic death, up through Prince Harry and Meghan, Duchess of Sussex's exit from their royal roles.
"The Palace Papers reveals how the royal family reinvented itself after the traumatic years when Diana's blazing celebrity ripped through the House of Windsor like a comet," noted today's announcement.
The book is set to cover the passings of Princess Margaret, the Queen Mother, and Prince Philip, Prince Charles and Camilla, Duchess of Cornwall's relationship, Kate Middleton's entry in to the family, and the allegations surrounding Prince Andrew's friendship with Jeffrey Epstein. Of course, the book also follows Prince Harry and Meghan's decision to step back from their official royal roles.
"This is, above all, the survival story of a family in which the pre-eminence of duty is in constant tension with the very human desires of love, ambition, and the longing for…