Meghan Markle and Kate Middleton have treated fans to a series of high-profile public appearances.
The Duchess of Sussex had been out of the limelight for months since taking time off following the birth of daughter Lilibet Mountbatten-Windsor.
Kate Middleton also had a quiet summer, as the royals always do during their summer break at Balmoral in August.
However, new photos of both women have come out in September treating fans to a parade of new outfits.
Kate Middleton at the James Bond 'No Time to Die' Premiere
The Duchess of Cambridge lit up the red carpet in a dress by Jenny Packham as she joined Prince William, Prince Charles and Camilla, the Duchess of Cornwall, at the James Bond premiere.
Kate was the woman with the golden gown as she appeared alongside the film's A-list cast including Daniel Craig, Lashana Lynch, Ana de Armas and Léa Seydoux before watching the screening of No Time to Die.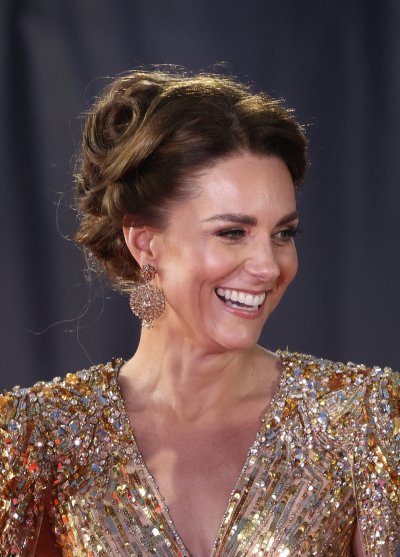 Meghan Markle at Global Citizen Live
Meghan Markle told supporters at the Global Citizen Live concert in Central Park, New York, how big pharmaceutical companies must waive their intellectual property rights over the coronavirus vaccine on Saturday, September 25.
The Duchess of Sussex said: "Every single person on this planet has a fundamental right to get this vaccine. That's the point—yet that's not happening. While in this country (and many others) you can go almost anywhere and get vaccinated, billions around the world cannot.
"This year, the world is expected to produce enough…