Queen Elizabeth II pledged her "whole life" to public service before became a global icon during her nearly seven decades on the throne.
The monarch, 95, has met 13 U.S. presidents, advised numerous U.K. prime ministers and inspired millions.
During a famous speech on her 21st birthday in 1947, Elizabeth said: "I declare before you all that my whole life whether it be long or short shall be devoted to your service and the service of our great imperial family to which we all belong."
The intervening years contain extraordinary facts and stories about the world's longest reigning living monarch.
First Female Royal to Serve in the Military Full Time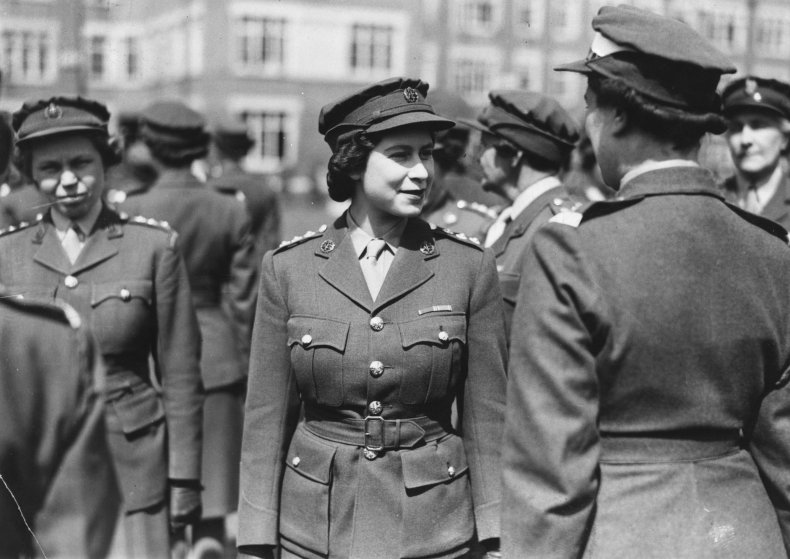 Elizabeth singed up to the Auxiliary Territorial Service (ATS) of the British Armed Forces in 1945 at the very end of World War II.
The official Royal Family website states: "The Queen's relationship with the Armed Forces began when, as Princess Elizabeth, she joined the Auxiliary Territorial Service (ATS) in 1945, becoming the first female member of the Royal Family to join the Armed Services as a full-time active member.
"During her time in the ATS, the Princess learnt to drive and to maintain vehicles."
The Queen Wore Military Uniform on the Buckingham…