Meghan Markle and Prince Harry are allegedly in talks with Prince William and Kate Middleton.
"I know that the four are talking with one another and they're talking by Zoom [and by] Facetime," Princess Diana's voice coach Stewart Pearce told Us Weekly on Tuesday. "They're very close with one another."
"… And what's remarkable is that they all totally respect [each other], but this lens is different," he added.
Pearce, who worked with Margaret Thatcher and the Roal Shakespeare Company before he befriended the Princess of Wales, has recently published a book about their work together titled "Diana The Voice of Change." It explores her life principles and how she became "a force of liberation" as a royal before her untimely death.
PRINCESS DIANA'S VOICE COACH SAYS LATE ROYAL WAS EXCITED FOR THE FUTURE BEFORE HER DEATH: 'SHE FELT LIBERATED'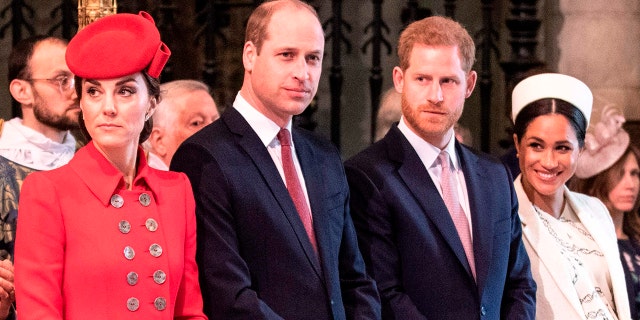 According to Pearce, the four royals are most likely keeping their conversations as light as possible as they attempt to move in a more positive direction.
"… It's not [William and Kate's] responsibility to be involved in, you know, verbalizing anything," he said. "What they do is just simply offer as much…