Nick Bullen believes there are many lessons Prince Harry can learn from his great-great-uncle Edward VIII.
Queen Elizabeth II's uncle had been coronated King Edward VIII before he famously abdicated the throne in 1936 to marry American divorcee Wallis Simpson. The couple was cut off from the monarchy following the abdication. As a result, they struggled financially and had no source of income, People magazine reported.
In 1951, Edward produced a ghost-written biography titled "A King's Story: The Memoirs of the Duke of Windsor," which detailed his upbringing, falling in love with the socialite, and giving up his royal position. According to the outlet, royalties from Edward's book helped fund the couple as they lived in France. Simpson released her own memoir, "The Heart Has Its Reasons," in 1956.
In 1970, the couple also gave a televised interview in which they discussed their lives and opinions.
MEGHAN MARKLE, PRINCE HARRY SPEAK OUT AMID TALIBAN TAKEOVER IN AFGHANISTAN, HAITI'S EARTHQUAKE AFTERMATH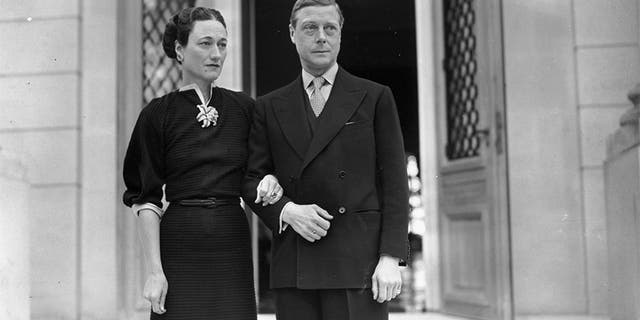 "It's fascinating when you draw the parallels between the two," Bullen told Fox News. "Both of them married divorced American women. We all know that, but it goes much deeper than that. Edward and his brother also experienced their own sibling rivalry can be…