Over the past month, Saudi Arabia has been announcing new social reforms almost every week.
Earlier this month, Saudi Arabian authorities slightly amended a law to allow adult women to live independently, without first having to get permission from their father or other male kin.
A few days after that, other officials declared that women could register to go on pilgrimage to Mecca, one of the holiest sites in Islam, located inside Saudi Arabia, without permission from a male guardian. They could, if they wanted, travel with other female pilgrims instead.
Censorship of literature
Then this week, Saudi officials from the General Commission for Audiovisual Media (GCAM) reported that legal amendments meant that vetting procedures for imported books and magazines would be simplified. Saudi Arabia is considered one of the strictest censors of imported titles in the region. The new procedures would mean less censorship and more access to books in the Gulf state, officials told local English-language publication, the Saudi Gazette.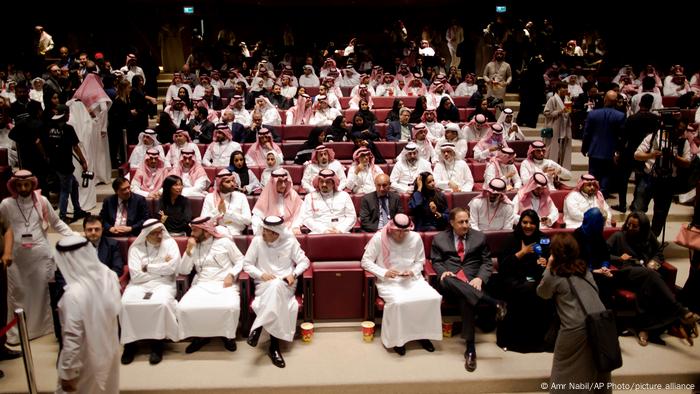 In 2018, a decadeslong ban on cinemas was overturned
Late in May, the country's Islamic Affairs Ministry also said mosque speakers might only be turned up to around one-third of their volume when the call to prayer was broadcast. That may sound like a simple reduction in noise pollution, but the move has been particularly contentious in the conservative monarchy, where religious practice often takes precedence over other aspects of life.
Changes…