Meghan Markle dropped her HRH title on daughter Lilibet Diana's birth certificate – but Prince Harry kept his.
A photo of the birth certificate, released by TMZ on Friday, revealed that the Duchess of Sussex used her birth name – Rachel Meghan Markle – instead of her royal title.
Harry, on the other hand, listed "The Duke of Sussex" as his first name as "His Royal Highness" as his last name on the birth certificate.
In January 2020, following the couple's announcement that they were stepping back as senior members of the British royal family, Buckingham Palace announced in a statement they would no longer use the "HRH" title, which refers to "his/her royal highness."
It is spoken and written in front of the names of princes and princesses, as well as their spouses. For example, Prince William and his wife Kate Middleton are both referred to as his/her royal highness.
MEGHAN MARKLE, PRINCE HARRY REGISTERED DOMAIN NAMES FOR DAUGHTER LILIBET DIANA BEFORE QUEEN'S APPROVAL: REPORT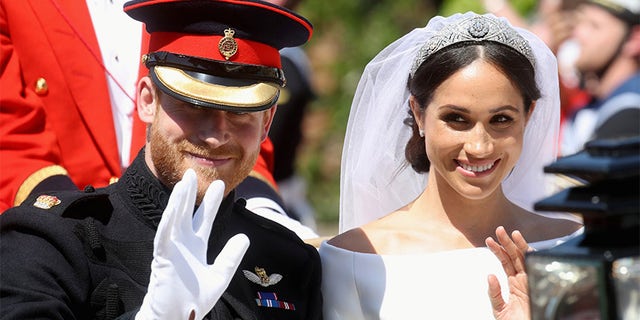 "The Sussexes will not use their HRH titles as they are no longer working members of the Royal Family," the palace announced.
It is important to note that Harry, 36, is still recognized as a prince and a direct grandson of the queen, and he did not renounce, nor was he stripped of the title, but he has agreed simply not to use it.
The term "working members" refers to those carrying out royal…