Gunmen shot dead 10 Afghans working for a British landmine clearance charity in the country with links to Princess Diana and Prince Harry.
Sixteen local people were also injured in the attack on the HALO Trust camp in Baghlan province, in the north of the country, on Tuesday evening.
Sky News understands that no British or US nationals were injured or killed in the incident.
Afghan police blamed the Taliban for the bloodshed at a time of an escalating turmoil across Afghanistan as US and other foreign forces withdraw.
The Taliban denied involvement.
The HALO Trust, which facilitated Princess Diana's famous minefield walk in Angola in 1997, described the assailants as "an unknown armed group".
It said 110 men from local communities were in the camp when the attack happened at around 9:50pm local time – having finished their work on nearby minefields.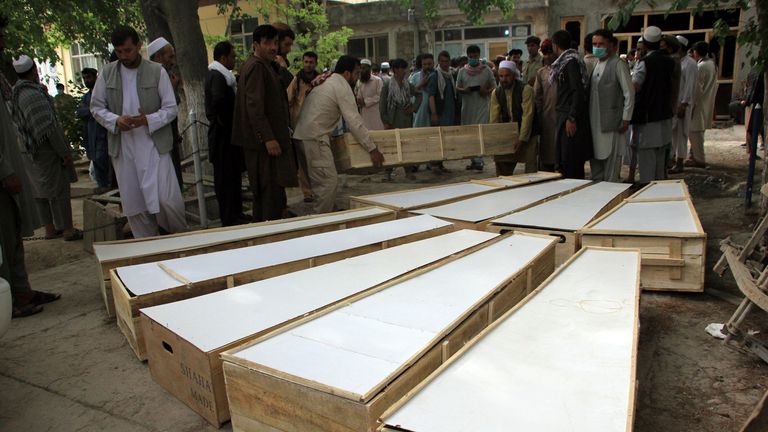 "The group entered the camp and opened fire," a charity spokesman said.
Provincial police spokesman Jawed Basharat gave more details.
"The Taliban brought them into one room and opened fire on them," he said.
An official in the area said most of the surviving workers fled to nearby villages after the attack and police were working to help them.
A Taliban spokesman denied involvement but a senior government official in the capital, Kabul, dismissed…