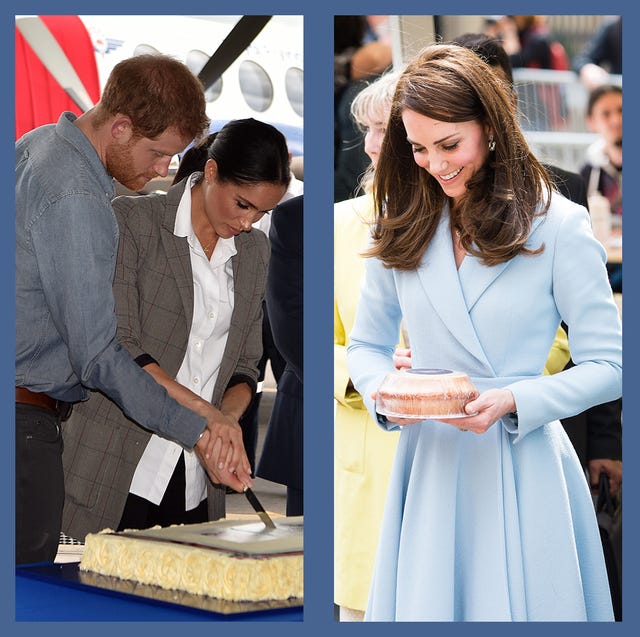 Getty Images
Everyone loves a slice of cake, and the British royals are no exception. Between their many elaborate events, dinners, and, of course, weddings, there are plenty of opportunities for cake-eating. Naturally, they have their favorites—Queen Elizabeth is a longtime fan of the Chocolate Biscuit Cake, bringing it with her when she travels. Even Queen Victoria had a piece of sponge cake every day with her afternoon tea. No matter which royal family member, a slice of this delicious dessert tends to spark joy. Below, find 25 delightful photos of British royals with cake—but beware, sugar cravings may occur.
Advertisement – Continue Reading Below
January 15, 2020
While visiting the Khidmat Community Centre, the Duke and Duchess of Cambridge inspected various colorful cakes and cupcakes.
December 5, 2018
The Duke and Duchess cut an under the sea-themed cake, as they opened a recreation area on the the Akrotiri Royal Air Force base in Cyprus. Jury is still out as to why the cake was underwater-themed.
October 17, 2018
At Dubbo Regional Airport in Australia, the Duke and Duchess of Sussex cut a cake celebrating 90 years of the nation's Royal Flying Doctor Service.