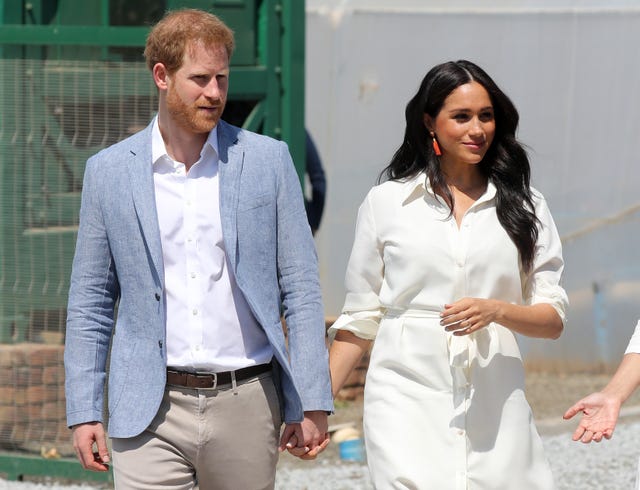 Chris JacksonGetty Images
In another clear sign that Meghan Markle and Prince Harry intend to make the United States their permanent home, the couple filed documents today to shut down their UK-based nonprofit. The nonprofit, known as Sussex Royal until the couple stepped down from the senior royal family in early 2020, changed its name last year to MWX Trading, though it's not clear what the MWX stands for—potentially Markle (for Meghan), Windsor (for Harry), and something to represent X.
Documents filed with Companies House show that the couple have appointed a liquidator to supervise the winding down of the nonprofit. The same documents show that the couple formally request to shut down the charity on May 4, 2021. It's another indication that Meghan and Harry intend to make California their permanent home and not return to the United Kingdom to continue their mission-driven work.
During the couple's interview with Oprah this spring, Harry explained that he has come to love California. "To have outdoor space where I can go for walks with Archie and we go for walks as a family and with the dogs. You know, we go on hikes or go down to the beach, which is so close," he said, adding that he thought their lifestyle benefitted their son, Archie. (Meghan is currently pregnant with their second child, a girl.)
While Meghan and Harry have made clear that they plan to continue their compassion-focused work—the first trailer for Harry's The…