Prince Harry's wide-ranging interview with Dax Shepard on Thursday revealed the royal's bond with neighbor Orlando Bloom.
The Duke of Sussex, who currently lives in a sprawling, $14 million mansion in Montecito, Calif., with pregnant wife Meghan Markle and their 2-year-old son, Archie, said he and the "Lord of the Rings" star recently chatted about photographers lingering on their block.
"Two days ago, Orlando Bloom sent me a message, 'cause he's down the road and we sort of keep in contact because of the paparazzi," Harry said on Shepard's "Armchair Expert" podcast.
"He sent me a photograph, which his security got, of this long-haired guy with a beanie on, ear pods on, with his massive camera lying in the back of his 4×4 truck, blacked-out windows, a woman driving, who did the peace sign, sitting there as a distraction, and he is laid down in the back of this truck taking photographs of [Bloom and Katy Perry] out with their kid," Harry, 36, continued. "How is that normal, how is that acceptable?"
ORLANDO BLOOM FIXES TATTOO THAT MISSPELLED HIS SON'S NAME: 'HOW DO YOU MAKE A MISTAKE LIKE THAT?'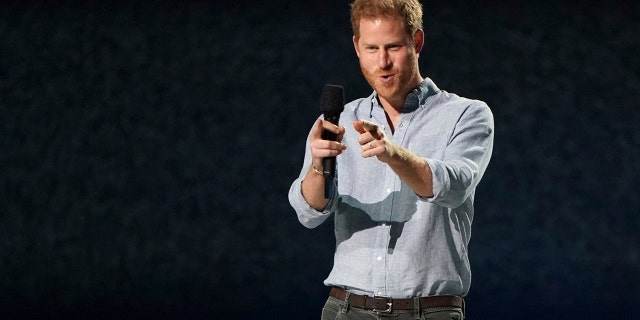 Bloom, 44, shares an 8-month-old daughter, Daisy Dove, with fiancée Perry, 36. The actor and ex-wife Miranda Kerr are also parents to a 10-year-old son, Flynn Christopher.
As for the…