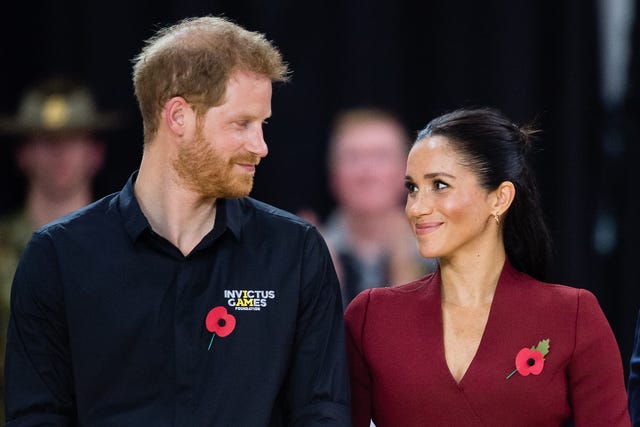 Samir HusseinGetty Images
The Duke and Duchess of Sussex are continuing to expand their charitable work through their Archewell Foundation. The pair recently announced a multi-year, global partnership between Archewell and Procter & Gamble. According to the foundation's website, the collaboration will focus on "gender equality, more inclusive online spaces, and resilience and impact through sport."
The Archewell Foundation just worked with P&G on Global Citizen's VAX LIVE: The Concert to Reunite the World, a televised concert event. The benefit worked to inspire confidence in the COVID-19 vaccines and, according to Archewell, raised more than $300 million for greater global access to the vaccines.
Of the three areas of focus, gender equality seems to be the priority at the moment. P&G will join on Archewell's existing work with organizations like Girls Inc. and the National Women's Law Center. "The partnership will elevate the voices of adolescent girls to ensure their point of view and lived experience is heard at the tables where decisions are made," the Archewell site noted.
P&G also joined the Sussexes in their Mother's Day charitable donation. The organization helped support Harvest Home, a homeless shelter specifically for expectant mothers in Los Angeles County.
As for the commitment to inclusive online spaces, Archewell and P&G are "undertaking a joint effort in support of building a better online environment that unlocks…