Prince Harry gave his Vax Live speech alone to a roaring standing ovation—but pregnant wife Meghan Markle also has a message for the event, Newsweek has been told.
The Duke of Sussex was cheered by the fully vaccinated audience of key workers at the SoFi Stadium in Los Angeles, on Sunday.
"The vaccine must be distributed to everyone everywhere," he said during an appeal for businesses to donate money for doses to help poorer countries.
Meghan Markle stayed at home, 94 miles away in Montecito, while her husband earned rapturous applause.
The Duchess of Sussex is pregnant with their second child, a girl, and due in the summer, she previously told Oprah Winfrey.
Fans will still get to see her though when a recording of the concert is televised on Saturday, May 8.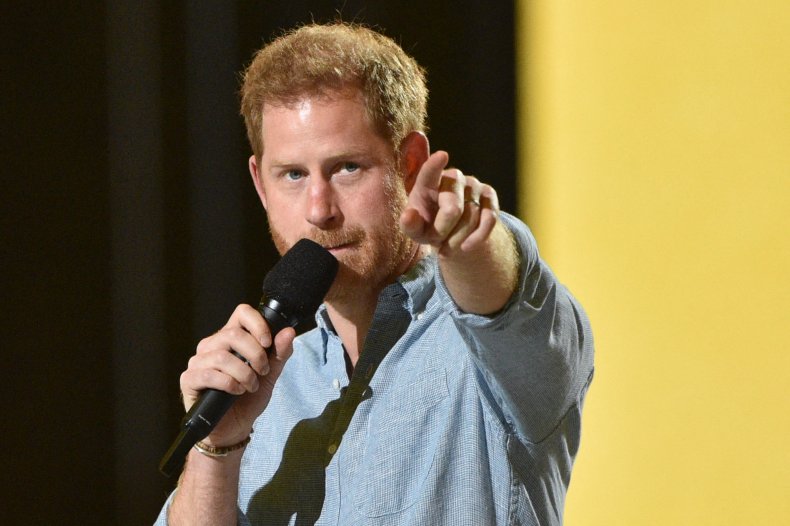 A Sussex insider has told Newsweek that Meghan has "pre-taped her segment," which will go out during the broadcast on ABC, ABC News Live, CBS, YouTube, iHeartMedia broadcast radio stations and the iHeartRadio App, at 8 p.m. ET.
The concert will also air on FOX at 11 p.m. ET.
The prince said: "We cannot rest or truly recover until there is fair distribution to every corner of the world."