Unpixelated photos of Archie, the son of Meghan Markle and Prince Harry, being carried by his pregnant mother were published by a celebrity gossip site just four days after Prince Philip's funeral as the royal family were in mourning.
Page Six published the image that showed the toddler's face shortly before his second birthday, which is on May 6, the day after Prince Harry had arrived in America.
The pictures were credited to celebrity photo agency Backgrid. Newsweek has contacted both the agency and Page Six for comment.
On Queen Elizabeth II's request, the royal family observed two weeks of mourning starting on April 9, the day Philip passed away.
On the day the picture was taken, the monarch released a 95th birthday message in which she acknowledged the royal family's "great sadness" at her husband's death.
Meghan has been protective when photographed carrying Archie in the past, including by Splash News.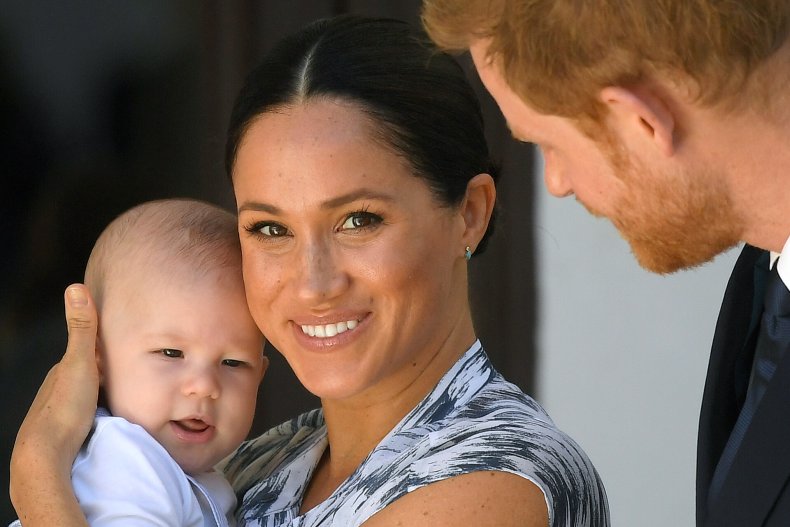 The Duchess of Sussex sued, through the High Court in London, after a photographer for the agency took a picture of her in Horth Hill Regional Park,…