Meghan Markle's half-sister has come to the determination that the Duchess of Sussex and Prince Harry are in need of counseling.
Samantha Markle, who earlier this month presented evidence calling the Duke and Duchess of Sussex's claims to Oprah Winfrey into question, is once again accusing the two of spreading "lies" and living in "fantasyland."
Speaking to New Zealand journalist Heather Du Plessis-Allan on the "Newstalk ZB Radio Show," Samantha was asked whether she and her father, Thomas Markle, would one day ever be able to forgive the duchess as their years-long strain has been covered extensively in the media, first catapulted by drama surrounding the couple's 2018 royal wedding.
"Honestly, I don't think that's realistic, especially when you're dealing with a narcissist who is not capable of empathy, remorse or shame," Samantha said of her ability to repair her relationship with Meghan.
PRINCE HARRY, PRINCE WILLIAM WILL EVENTUALLY REPAIR THEIR RIFT FOR PRINCESS DIANA'S SAKE, ROYAL AUTHOR SAYS
As for their father, Samantha said she'd like to see him have "some kind of closure" with Meghan before he dies.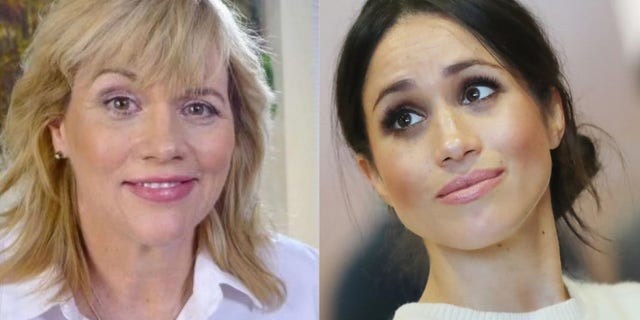 "If she did apologize, it probably wouldn't be sincere, but it would be great if she could give him that," Samantha said. "Even if it wasn't sincere, just so that he gets some feeling of love, even if it's not real. At his…