Prince Harry and Prince William may never again have the close relationship they once had.
Royal author Angela Levin recently told Us Weekly that it will be difficult for the brothers to restore those bonds after facing several obstacles in recent years.
"I don't think they could ever have the same closeness that they had before," Levin said. "Prince Harry told me that William was the only person he could really trust, and the only person he could say anything to because of their unique experience of losing a mother."
"They have a lot in common, although they're very different personalities," Levin said. "But I think it's gone too far."
PRINCE HARRY RECALLS LOSING PRINCESS DIANA IN A FOREWORD FOR CHILDREN: 'IT LEFT A HUGE HOLE INSIDE OF ME'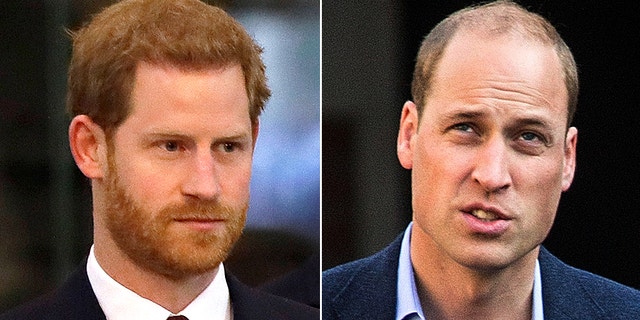 Levin, a veteran journalist on royal affairs, published a book in 2018 titled "Harry: A Biography of a Prince," which was based on her exclusive conversations with the 36-year-old at Kensington Palace before his May 2018 royal wedding to Meghan Markle.
On March 7, CBS aired a two-hour interview that the Duke and Duchess of Sussex did with Oprah Winfrey, 67. During the televised sit-down, Harry revealed that his relationships with his father, Prince Charles, 72, as well as William, 38, have ruptured.
Markle, 39, described feeling so isolated and miserable inside the royal family that she had suicidal thoughts. The Duchess of Sussex…