Meghan Markle claimed in her interview with Oprah Winfrey that it was the royal family – not her and Prince Harry – who decided their son Archie would not get a royal title.
RELATED: Private investigator hired by tabloid to 'track down' Meghan's family apologises
She suggested that the decision hurt her and Harry, who some reports claim wanted their son to have the title of prince.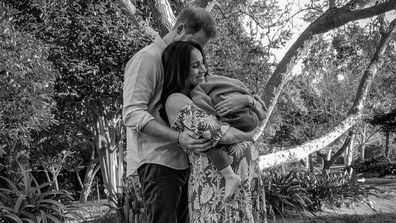 "All the grandeur around this stuff is not really important to me," the duchess told Winfrey.
"But in those months when I was pregnant, all around same time: we have in tandem he won't be given security, a title and also concerns and conversations about how dark his skin might be when he's born."
Though she didn't specify why Archie wasn't offered a title, she suggested that – if having one could assure her son's safety – "of course" she would want him to have a title.
The implication was that the royal family had denied Harry and Meghan's requests to give their son a royal title.
However, a royal expert has since claimed that the couple could have given Archie a title if they had wanted to; it just wouldn't be a prince or HRH title.
A spokesperson for Debrett's etiquette school told News.com.au that a royal order dating back to King George V in 1917 meant that Archie was entitled to use his father's Earl title.
Harry currently holds the title of Earl of Dumbarton, a…