Prince William may have been left reeling after the Duke and Duchess of Sussex's tell-all with Oprah Winfrey, but he's still privately missing his brother.
A source told U.K.'s Sunday Times that the 38-year-old is still hoping that his relationship with Prince Harry "will heal in time."
"Once he got over the anger of how things happened, he was left with the absence of his brother," one palace insider told the outlet. "They shared everything about their lives – an office, a foundation, meetings together most days – and there was a lot of fun along the way. He'll miss it forever."
Another friend told the outlet that William is still "very upset by what's happened." Still, he's "absolutely intent that he and Harry's relationship will heal in time."
PRINCE HARRY, PRINCE WILLIAM MAY NEVER 'HAVE THE SAME CLOSENESS,' ROYAL EXPERT CLAIMS: 'IT'S GONE TOO FAR'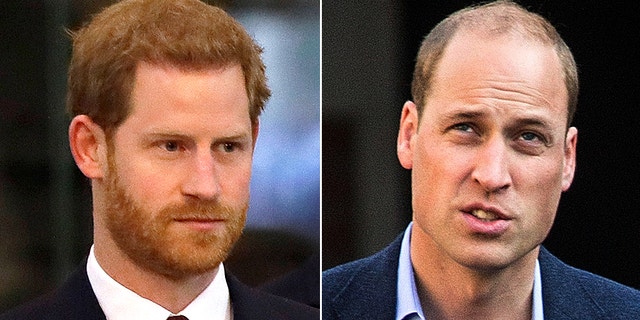 According to the outlet, the Duke of Cambridge was the most "upset" by a statement Harry, 36, and his wife Meghan Markle, 39, released last year, as they prepared to step down as senior members of the British royal family.
The couple released a statement revealing their plains to launch a nonprofit organization following their exit. Within the announcement, the couple addressed the rules surrounding the use of the word "royal."
"While there is not any jurisdiction by The Monarchy or Cabinet Office over the…