Buckingham Palace is considering hiring a diversity chief after Prince Harry and Meghan Markle's bombshell interview with Oprah Winfrey, Fox News has learned.
The news comes weeks after the Duke and Duchess of Sussex told the media mogul that a member of the royal family had concerns about the color of their son Archie's skin before he was born.
The family member was not Queen Elizabeth II or Prince Philip, according to Harry, sparking a flurry of speculation about who it could be.
A palace source told Fox News on Monday that they "are listening and learning to get this right."
PIERS MORGAN TAKES ANOTHER JAB AT MEGHAN MARKLE OVER WEDDING CLAIMS MADE IN OPRAH WINFREY INTERVIEW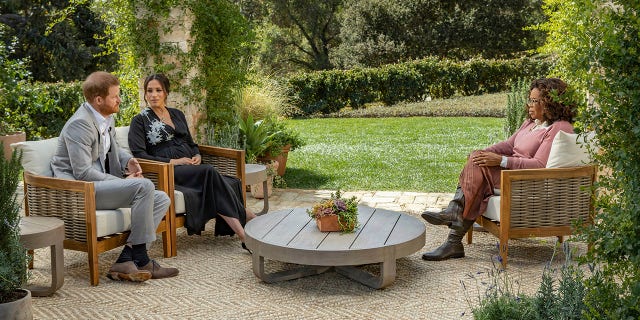 "Diversity is an issue which has been taken very seriously across the Royal Households," the insider explained. "We have the policies, the procedures and programs in place but we haven't seen the progress we would like in terms of representation and more needs to be done, we can always improve. The work to do this has been underway for some time now and comes with the full support of the family."
The source added that it's still too soon to announce any official roles.
"Lots of measures are being considered," said the source. "Certainly the idea of someone to spearhead this work and look at diversity [and] inclusion across the three…