Meghan Markle and Prince Harry were officially married at Windsor Castle—not during the back garden ceremony they described to Oprah Winfrey, official records have shown.
The Duchess of Sussex said she "got married" three days before the St George's Chapel ceremony in a private event with just the Archbishop of Canterbury, Justin Welby.
The claim was quickly put under scrutiny in Britain due to laws that require two witnesses in order for a marriage to be legal.
Now The Sun has pulled a copy of the couple's marriage certificate, which in the U.K. is publicly available to order from the General Registry Office.
The document reads: "2018 Marriage solemnized at The Queen's Free Chapel of St George in the Parish Of Within Her Castle at Windsor in the Royal Borough of Windsor and Maidenhead."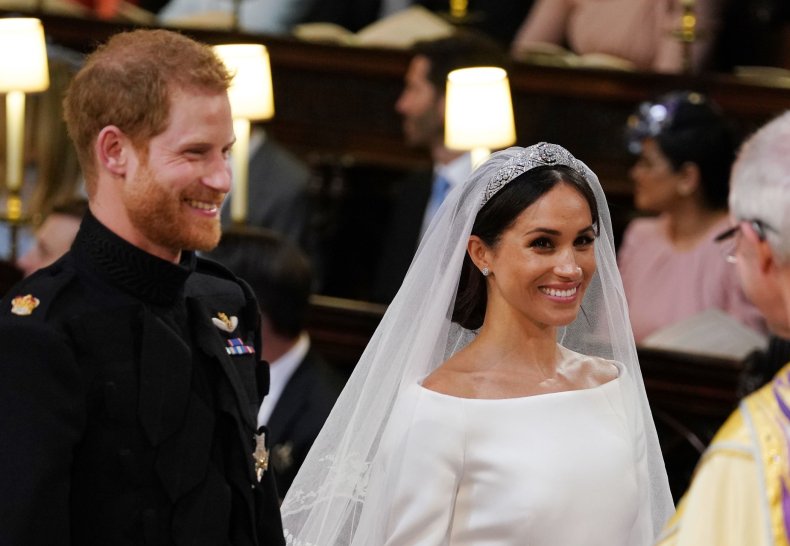 It records the date as May 19, 2018—the same day thousands lined the streets of Windsor to watch the royal wedding ceremony on big screens and wave as Harry and Meghan's carriage rode past.
Meghan told Oprah: "You know, three days before our wedding, we got married. No one knows that.
"We called the archbishop and we just said 'Look this thing, this…