There is a lot of Brit-bashing going around at the moment prompted by the difficulties posed by the Northern Ireland Protocol in the Brexit final deal. It's happening in political circles both here and in Irish America, and it's a mistake. 
But before we get into the detail of that, let's consider for a moment the attitude of most people in Ireland to our nearest neighbor.  
At this stage in our history, most of us are prepared to let bygones be bygones. Some of us remember that in the decades after independence, the Brits were actually quite generous to us when we needed to get away from de Valera's stultifying, depressed Ireland. We had the free travel area with the U.K. and the right to work there, and hundreds of thousands of us escaped to make new lives and rear families in London, Birmingham, Manchester, and more places. And that unique freedom for us was maintained even when those cities were being blown apart by the IRA during The Troubles. 
In spite of our difficult past, most of us have moved on. You will remember the warm welcome the Queen received here 10 years ago. And that she shook hands with Martin McGuinness, despite the bombing campaign in Britain and the Mountbatten murder which was deeply painful for her.  She was willing to move on from the past as well.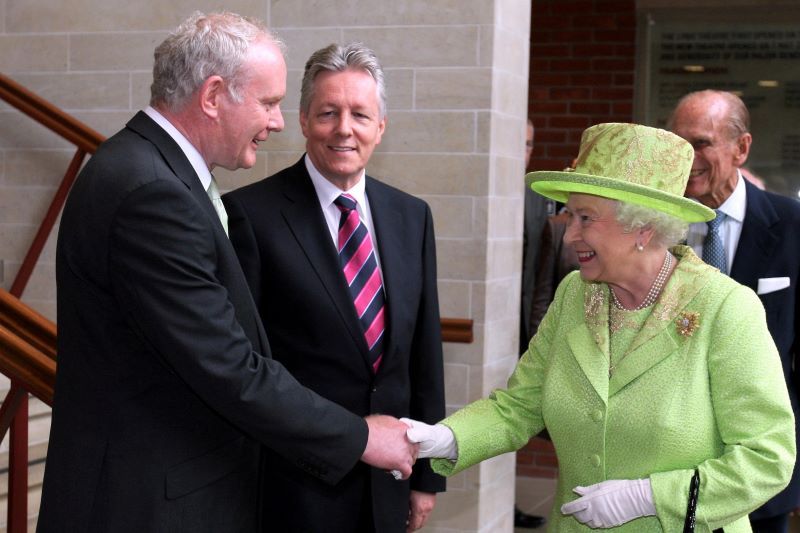 4
It's not that people here don't value our Republic. But our attitude to the Brits has…