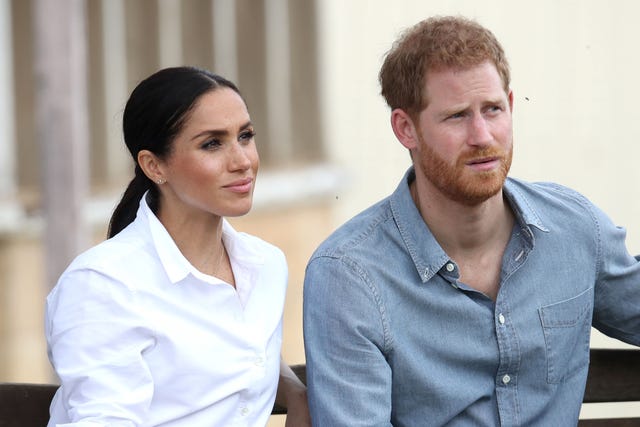 Chris JacksonGetty Images
The Duke and Duchess of Sussex have stepped forward to condemn "predatory practices" that exist in the British media today, after an investigative report revealed that The Sun tabloid once hired a private investigator to "spy" on Duchess Meghan and her family.
Byline Investigates, a crowd-funded outlet which aims to expose illegal newsroom practices often not covered by the mainstream media, released a report accusing the newspaper of hiring a U.S.-based private investigator to "mine" huge amounts of data on Meghan Markle, her parents, family members, business associates, and her ex-husband.
In the exposé, the website revealed that The Sun's U.S. editor hired the PI in late October 2016, immediately after it was revealed that Meghan was dating Prince Harry. Among the personal details provided to the newspaper (invoiced at $2,055), were home addresses, cellphone numbers, Social Security numbers, license plate details, and much more.
It was shortly after the 90-page dossier was passed over to The Sun that the U.K. tabloid ran a number of exclusive items on the then-Suits actress, including details of text messages and the first in a series of paid interviews with her half sister, Samantha Markle.
Responding to the discovery, a spokesperson for the Sussexes tells BAZAAR.com that the couple are "grateful" that the newspapers' information gathering is being brought to light. "The Duke and…